Since 1973, cinephile John Duke Kisch has been documenting the evolution of African American film through a beloved, but sometimes overlooked medium -- movie posters. From "Siren of the Tropics," starring the inimitable Josephine Baker, to "Cotton Comes to Harlem," an Ossie Davis favorite, Kisch meticulously found and saved the stunning visual advertisements for films that adorned city streets and theater halls. Eventually, he amassed over 38,000 posters from 30 different countries, amounting to a massive visual history of Hollywood's relationship to race and representation.
His collection, the world's largest privately owned archive of black film memorabilia, has recently been compiled into a book, titled A Separate Cinema: The First 100 Years of Black Poster Art. A striking homage to the graphic design aesthetic of yesteryear, the series of pop artworks more importantly outlines the way the film industry has portrayed black actors and characters for over a century.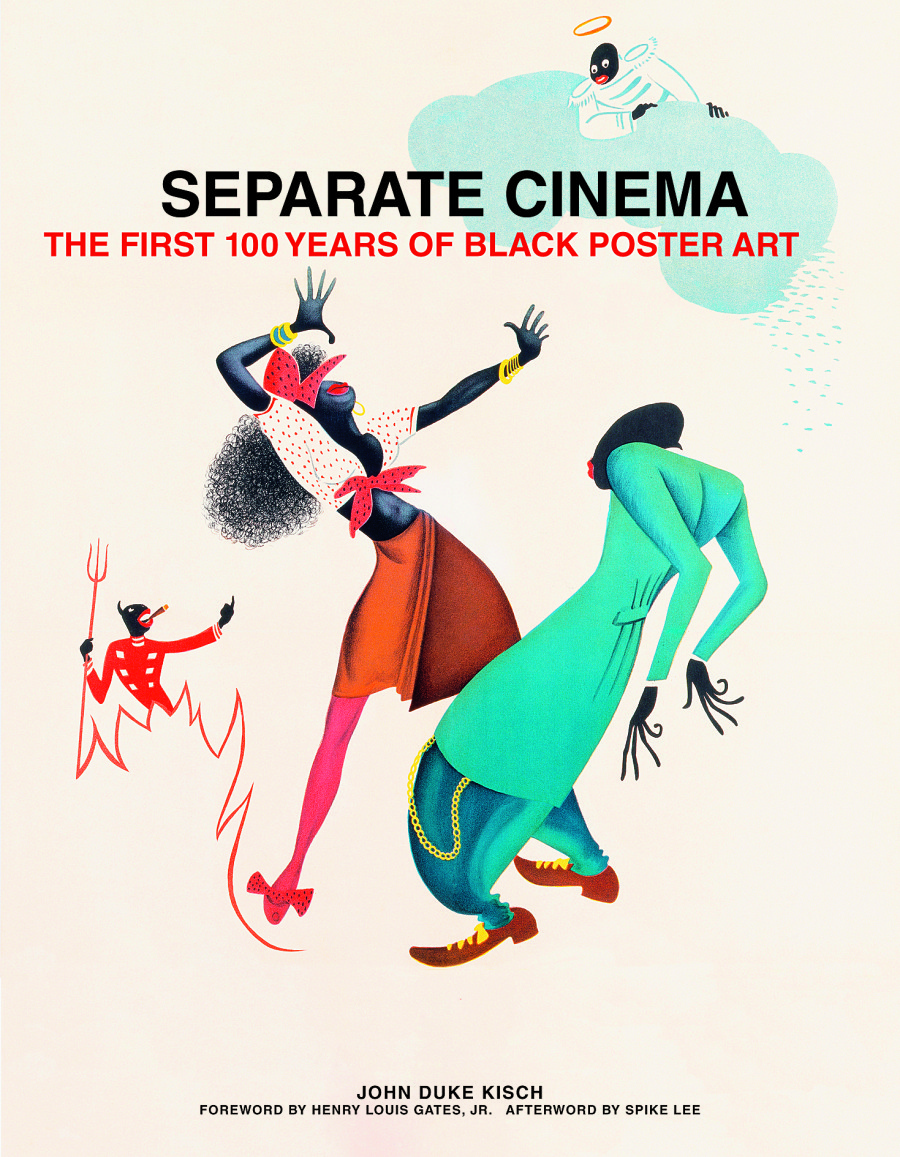 Kisch's collection began over four decades ago, when he received a "Caledonia" poster as a gift. That particular work featured Louis Jordan, or the King of the Jukebox as he's known, with his arms outstretched, beckoning the viewer to take notice. At that point, Kisch knew little about black cinema, and even less about the independent companies behind them. But that one poster ended up launching a life-long obsession, one that would take Kisch to comic book stores across the country, and put him in contact with fellow cinephiles around the world.
"Unlike the better-funded advertising for mainstream Hollywood movies, the posters from this independent Black Hollywood were printed for minuscule budgets," Kisch explains on his website. "However, the passion and conviction of these films is startlingly evident from the posters that survive." The nostalgia factor is strong. The remnants of early 20th century cinema harken back to the film careers of Jimmy Cliff, Sidney Poitier, and Pam Grier. They are a visual feast for any history buff or movie fanatic, filled with both celebration and stereotyping.
Kisch originally worked with historian Edward Mapp to produce A Separate Cinema: The First 100 Years of Black Poster Art in 1990, which covered the years between 1916 and 1965. A little over 25 years later, that time frame has extended to include the next five decades. We have a preview of the book, published by Reel Art Press this month, here. Let us know your thoughts on the fascinating collection in the comments.
PHOTO GALLERY
Black Poster Art