The everyday trials and tribulations of parenting are the subject of many entertaining comic strips. And now, one popular writer has given parenthood an epic space fantasy twist in a full-fledged comic book series.
When writer Brian K. Vaughan became a father, he felt "eager to write about the joys and terrors of being a new parent," he told The Huffington Post in an email. "Still, I recognize that there's nothing more boring in the universe than hearing stories about other people's kids," he added. So, the dad decided to create a new universe where his fictional parent characters could have high-stakes adventures in outer space. Thus, the popular comic series Saga was born.
Illustrated by Fiona Staples, Saga tells a Romeo and Juliet-esque story of Alana and Marko, an extraterrestrial couple who flee from their feuding planets to get married and have a child. Embroiled in a galactic war, they struggle to raise their newborn daughter Hazel while escaping authorities from both of their homelands.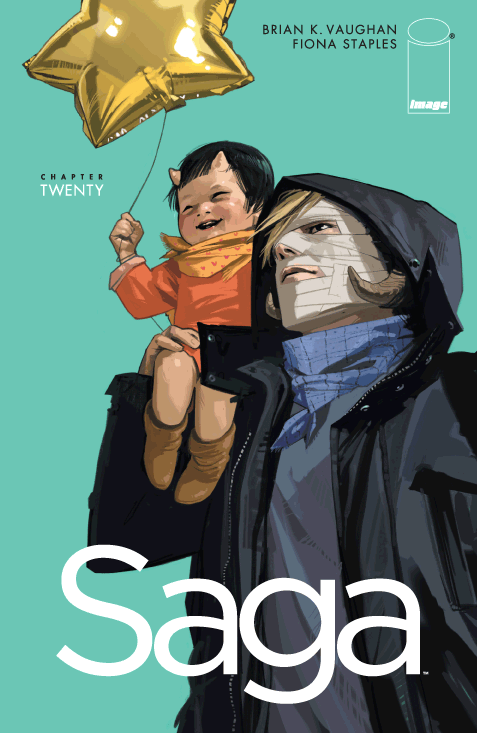 While Saga is based in a fictional fantasy universe, it also covers some everyday parenting issues all moms and dads face -- finding a babysitter, choosing a baby name, supporting the family, dealing with in-laws, and of course, shielding the baby from impending galactic doom.
Notably, the cover of Saga's first issue features a picture of the extraterrestrial mom breastfeeding her baby. "I don't think there's anything more badass than a mother proudly nurturing her newborn," Vaughan told The Huffington Post. The upcoming deluxe hardcover collection of Saga will feature a different breastfeeding image as well.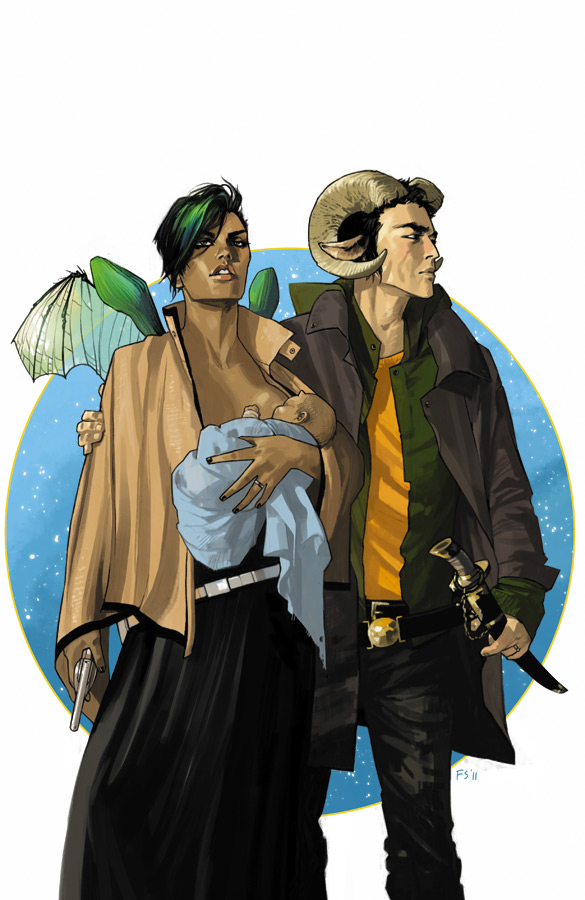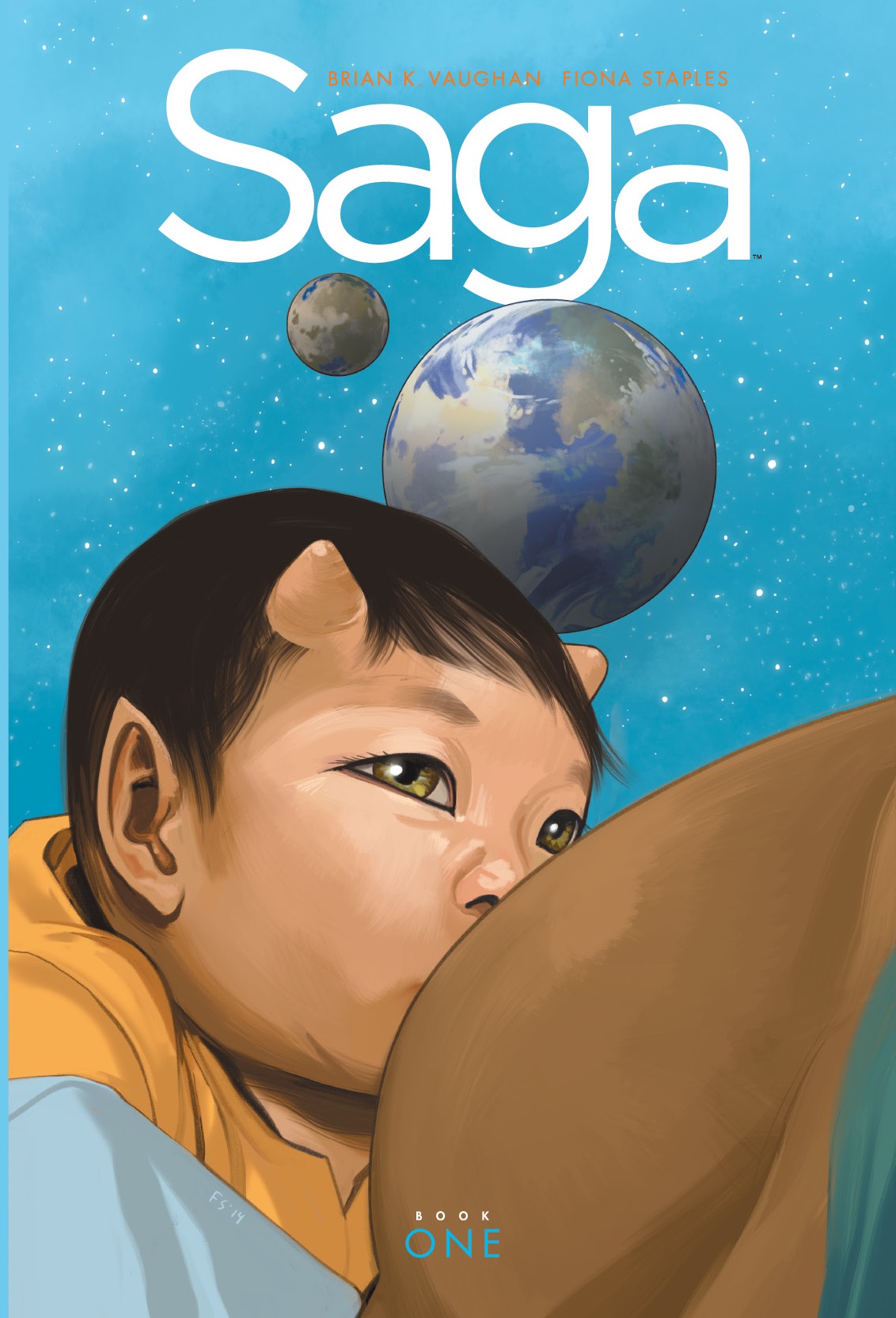 Because Alana and Marko come from two different races in the midst of a space war, their family is "very non-traditional," Vaughan explained. Their biracial baby girl Hazel is the first of her kind in this galaxy and therefore a symbol of progress and peace.
As for Vaughan, who has a 4-year-old son and 3-year-old daughter, he's found that fatherhood has made him "a more sympathetic writer," he said. "I increasingly recognize that even our story's most vile antagonists were all just somebody's kids once upon a time."
Saga continues to enthrall parents and comic book enthusiasts with and without kids.
H/T Salon
Like Us On Facebook |

Follow Us On Twitter |

Contact HuffPost Parents
BEFORE YOU GO
PHOTO GALLERY
Awesome Dads