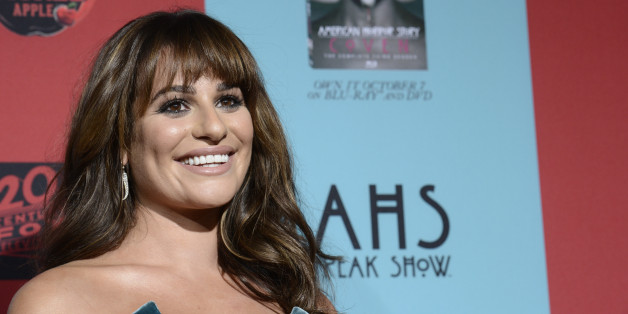 We've all been there: you show up early to an event, feeling awkward because your friends haven't arrived yet. You're just about to whip out your phone in an effort to look busy, and then, like a beam of sunshine parting the dark cloud that is your social anxiety, you see it -- a familiar face!
And, okay, that familar face is probably not Jessica Lange, like in Lea Michele's case, but still, we recognize the unbridled hope in Michele's eyes as Lange strides in her direction on the red carpet at the "American Horror Story: Freak Show" premiere. Sadly, we also recognize the pure disappointment in those eyes as Lange simply cannot. be. bothered.
Don't worry, Michele, you still killed that hair flip. You're good.
BEFORE YOU GO
PHOTO GALLERY
Celebrity Photobombs