TOP STORIES
TENSIONS RISE WITH TURKEY OVER EMBATTLED CITY "U.S. airstrikes alone cannot save the militant-besieged town of Kobane, along the Syria-Turkey border, the Pentagon said Wednesday, amid rising tensions between the Obama administration and its Turkish ally. As American aircraft struck Islamic State positions around Kobane for the third day in a row, senior administration officials expressed growing exasperation with Turkey's refusal to intervene, either with its own military or with direct assistance to Syrian Kurdish fighters battling the militants." ISIS has allegedly captured a third of the city. The U.S. struck targets inside Mosul, the "heart of militant operations in Iraq and the country's second most populous city." Here's a map of all the airstrikes against ISIS so far. Paula Kassig, the mother of ISIS hostage Peter Kassig, has reached out directly to the leader of ISIS to plead for the return of her son. And the U.S. is stepping up its fight against home-grown radicalization. [WaPo]
SYRIA RENEWS ATTACKS ON REBELS

"As American warplanes cross the Syrian sky dropping bombs on Islamic State militants, another set of air raids has sown destruction across the country, as the Syrian government returns with new intensity to its longstanding and systematic attacks on rebellious towns and neighborhoods … Such attacks — from airspace that American warplanes now enter at will — have fueled anger at the United States among opponents of President Bashar al-Assad of Syria, who wonder why the Americans are leading the fight against the Islamic State but give free hand to a dictator whose fight to remain in power has left as many as 200,000 of his own people dead." [NYT]

FIRST U.S. EBOLA PATIENT DIES Thomas Duncan's family is in mourning after their "time of reunion and celebration" for his arrival in the U.S. was cut forever short. All passengers coming from West Africa will now be tested for fever, a symptom of Ebola, before entering the U.S. The Centers for Disease Control and Prevention is training healthcare officials across the country how to handle a potential outbreak. Teresa Romero, the first nurse infected in Spain, believes she may have caught the virus by touching her face with a gloved hand while treating an infected patient. Spain has a total of six people quarantined, and Romero's dog has been euthanized. This graphic shows all the cases of Ebola outside of West Africa. And Nigeria is Ebola-free, according to the health ministry. [HuffPost]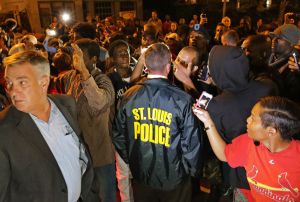 PROTESTS AFTER TEENAGER KILLED IN ST. LOUIS BY OFF-DUTY COP "An off-duty city officer fatally shot a teenager who opened fire on him Wednesday night, police said … The teenager had a gun and fired at least three shots at the officer, who returned fire, the chief said. The teenager attempted to fire more but his gun jammed … The officer fired 17 times … It is unclear how many times the teenager was shot." Protests after the shooting resulted in damage to multiple police vehicles. [Story, Image via St. Louis Post-Dispatch]
ALL EYES ON KIM JONG UN With the North Korean dictator not seen in public for 37 days, speculation about his whereabouts will reach fever pitch Friday if he does not make an appearance at celebrations marking North Korea's independence. [WaPo]
WHITE HOUSE LINKED TO SECRET SERVICE PROSTITUTION SCANDAL "As nearly two dozen Secret Service agents and members of the military were punished or fired following a 2012 prostitution scandal in Colombia, Obama administration officials repeatedly denied that anyone from the White House was involved. But new details drawn from government documents and interviews show that senior White House aides were given information at the time suggesting that a prostitute was an overnight guest in the hotel room of a presidential advance-team member — yet that information was never thoroughly investigated or publicly acknowledged." [Story, Image via WaPo]
APPLE FEVER ISN'T OVER Mark October 16 on your calendars for Apple's latest mysterious launch event. Rumor has it iPads will be the focus of the presentation, although their production may be delayed due to the popularity of the iPhone 6. [HuffPost]
FRENCH AUTHOR WINS NOBEL PRIZE FOR LITERATURE The Nobel Prize for Literature was awarded to French author Patrick Modiano "for the art of memory with which he has evoked the most ungraspable human destinies and uncovered the life-world of the occupation." [BBC]
WHAT'S BREWING
LEBRON'S BACK And the Cleveland Cavaliers' promotional video makes sure you know it. [HuffPost]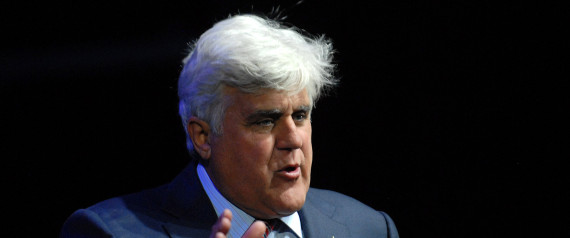 JAY LENO'S RETURN "Jay Leno is lining up his first regular television hosting gig since leaving The Tonight Show in February, and he's staying in the NBCUniversal family. Leno is close to a deal to host a new show for cable network CNBC … The show will focus on Leno's longtime love of cars and will air in primetime, not late night." [The Hollywood Reporter]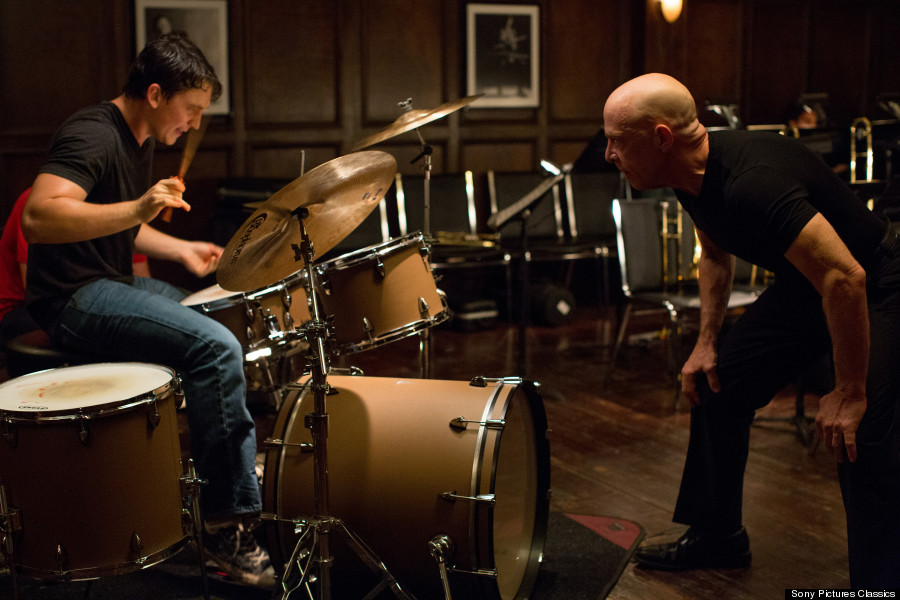 MILES TELLER, THE NEW CLOONEY? With his latest feature "Whiplash" gaining Oscar buzz, the heartthrob talks drumming, stardom, and working with J.K. Simmons. [HuffPost]
JAY Z & BEYONCE ALBUM RUMORS GAIN GROUND Stop the internet. [Page Six]
MOST IMPORTANT BREAST CANCER FINDINGS THIS YEAR "It's estimated that 1 in 8 U.S. women will develop invasive breast cancer in their lifetimes, and about 40,000 American women are expected to die from the disease this year. Learn more about the potentially life-saving research that has been published from research centers around the world." [HuffPost]
BEDTIME ACROSS THE U.S. We need to move to Wyoming for some shuteye. [HuffPost]
TAMPONS: THE OVARIAN CANCER TEST OF THE FUTURE "Tampons could one day help doctors spot early-stage ovarian cancer in women at high risk for this deadly disease, a small new study suggests. In the study, researchers found tumor DNA in cells trapped in ordinary tampons that were placed in the vaginas of ovarian cancer patients." [HuffPost]
ON THE BLOG
EBOLA AND THE ECONOMY "Still, the sudden slow-down will be more than enough to derail the finances of the three governments: they will spend a lot more on health while they will collect a lot less in taxes -- when a crisis of this sort strikes, paying taxes is the least of a citizen's priorities." [HuffPost]
BEFORE YOU GO
~ Shonda Rhimes responded to THAT New York Times review.
~ Someone who doesn't work for The Atlantic is running their Ello page.
~ Aziz Ansari dishes on playing Madison Square Garden.
~ Red Bull owes you $10 if you bought a can of the stuff in the last decade.
~ Paula Patton has officially filed for divorce from Robin Thicke.
~ Meet the celebrithet.
~ Here's a first look at Disney's "Tomorrowland."
~ Lana Del Rey's sister is gorgeous.
~ Gentlemen: Here are the five things J-Law is looking for in a boyfriend.
~ And we cannot wait for the all-female Ghostbusters.