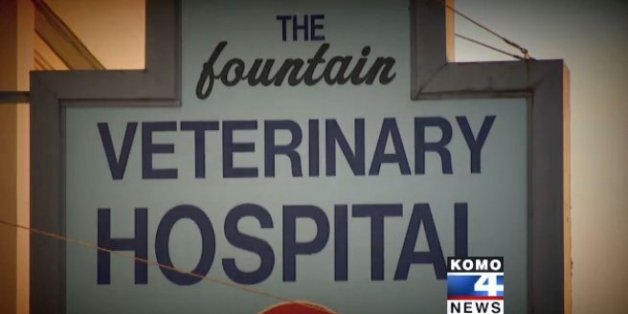 A Washington State man was arrested after he allegedly attacked two veterinarians over the death of his pet cat.
Charles Anthony Smith, 57, is accused in the Thursday knife attack on a pair of employees at two Bellingham veterinary clinics.
Bellingham Detective Sgt. Mike Scanlon said that Smith held the veterinarians responsible for the deteriorating health and eventual death of his beloved cat.
"He decided the [doctors] were either at fault, or they needed to … to pay for it, for lack of a better way of saying it," Scanlon told the Bellingham Herald.
The first of the two incidents took place at Maplewood Animal Hospital. Police say Smith wielded a kitchen knife as he attacked a female veterinarian, who suffered a cut to her hand as she fled, according to KOMO.
Smith then revealed a second knife. He drove to Fountain Veterinary Hospital and allegedly stabbed a second veterinarian, this time in the neck.
Both victims received treatment for injuries not considered life-threatening, the Seattle Times reports.
Smith's three other cats and seven birds were taken by the Whatcom Humane Society from his RV.
Brad Bruland, who works at a pawn shop near the RV, told KOMO that the suspect deeply cares about the animals.
"That's all he cares about is his cats. That's all he has," said Bruland. "When you lose something that means a lot to you, people tend to lose sense of reality."
Smith faces two counts first-degree assault and two counts possessing weapons capable of causing bodily harm.
Like Us On Facebook |

Follow Us On Twitter |

Contact The Author