Are you looking to make some extra money off of your gently worn clothing items? As an alternative to Ebay, senior lifestyle editor of RetailMeNot.com Trae Bodge recommends setting up your own site on Etsy, where you can take photos of your items and put them up for sale. There are a number of online consignment shops that cater to different types of clothes as well, such as Threadflip, Twice, and thredUP. While thredUP is selective, their selling process is very easy. The site lists what kind of brands they're interested in buying, and if you have items that match what they're looking for, they'll provide you with a prepaid envelope to send your clothes in for consideration. You'll get a check in the mail if they accept your items, and anything they can't take gets donated to charity.
For more advice on shopping smart, view Trae's essential tips, below: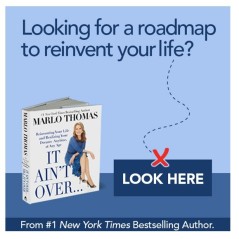 Add Marlo On Facebook:
Follow Marlo on Twitter:
Sign up to receive my email newsletter each week - It will keep you up-to-date on upcoming articles, Mondays with Marlo guests, videos, and more!