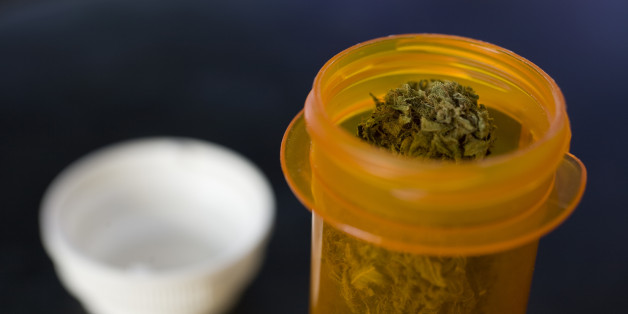 More than 6,000 people have already applied to use medical marijuana in Illinois -- but some patients may have signed up a little too quickly.
Only 800 of the 6,300 applications started with the state's Medical Cannabis Pilot Program -- about 12 percent -- are considered complete, state officials said Wednesday.
"We are encouraged to see people registering for the Medical Cannabis Pilot Program, which will provide patients much-needed relief from dozens of debilitating medical conditions," Bob Morgan, statewide project coordinator for the Illinois Medical Cannabis Pilot Program, said in a statement. "We will continue to process applications so that registered patients and caregivers will have access to medical cannabis as soon as it becomes available."
Applications must include documents like a doctor certification form and background check information. Illinois Department of Public Health (IDPH) officials say applicants whose registrations are incomplete will be notified by mail and given 21 days to hand in the required documents.
The most common debilitating conditions cited by prospective medical marijuana patients are cancer, severe fibromyalgia, multiple sclerosis and spinal cord injuries, state officials said.
IDPH staff started sending approval and denial letters two weeks ago. Jim Champion, the first person to apply to be part of the state's pilot program, already received the green light to enter the program to treat symptoms of multiple sclerosis .
"I was shocked it came so fast," the 48-year-old Army veteran told the Sun-Times. "I'm very excited."
Though medical marijuana registry cards will soon be issued to approved patients, no dispensaries have yet opened in the state; officials expect medical marijuana to actually become available in early 2015, more than a year into the four-year pilot program.
Qualifying patients whose last names begin with A – L have until Oct. 31 to submit applications; patients whose last names begin with M - Z will be able to apply from Nov. 1 through Dec. 31. Open enrollment, regardless of last name, begins Jan. 1 of 2015.
BEFORE YOU GO
PHOTO GALLERY
Marijuana Around The World: Who's Doing What