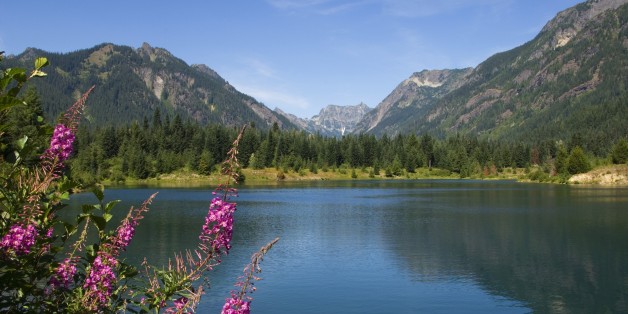 br>SEATTLE, Oct 9 (Reuters) - Rescue workers battling fog on Thursday found a 21-year-old hiker missing for about three days in the Cascade Range near Seattle, the King County sheriff's office said.
Paula Reuter was reported missing on Tuesday after the Seattle restaurant manager failed to show up for work, sheriff's Detective Jason Stanley said.
Reuter was believed to have taken her two dogs on a day-hike on or near one of two well-charted trails near Snoqualmie Pass, about 50 miles east of Seattle, the sheriff's office said.
Stanley said she was spotted just before 3 p.m. by officials canvassing the area in a Snohomish County helicopter and later hoisted out of the densely forested terrain about 6 miles from where she parked her car near a trailhead.
"She had a bunch of scratches on her arms and legs from when she was bushwhacking off-trail," Stanley said. He added that she told deputies she was trying to go to Mount Defiance but got lost and inadvertently ended up at Kula Kula basin.
Stanley said she was sent to an area hospital for treatment but was generally in good health, as were her dogs.
Reuter was a casual hiker, Stanley said. He added that she posted a landscape photo of the area on a social media account, and deputies found her car parked near a trailhead that serves two trails.
Deputies backed by search-and-rescue volunteers searching on Wednesday were later aided by an agency helicopter after dense fog cleared in an area prized for its mountain activities and skiing, the statement said. (Reporting by Eric M. Johnson; Editing by Cynthia Johnston, Sandra Maler and Ryan Woo)
BEFORE YOU GO
PHOTO GALLERY
The Earth From Above