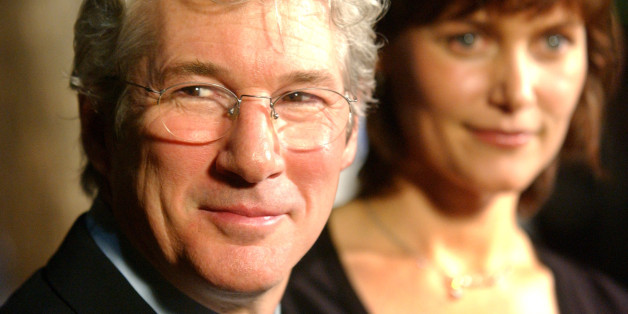 There's no doubt about it: Divorce is a draining, sometimes crippling experience. But in a recent sit-down interview, Richard Gere revealed that splitting up from estranged wife Carey Lowell last year actually bettered his performance in his latest film, "Time Out Of Mind."
During an hour-long conversation on his career at the Film Society of Lincoln Center Wednesday, a moderator asked Gere if decades spent working on "his craft" had readied him for this latest performance as a homeless man living on the streets of New York.
The 65-year-old actor dug a little deeper than that: "What probably really helped was that I was right in the middle of a divorce . . . The emotions were right on the surface," he said, according to the New York Post.
When the moderator said he hadn't planned on mentioning the divorce, Gere reportedly joked, "But you were."
Gere confirmed his split from Lowell, whom he married in 2002, back in September 2013. The "Pretty Woman" star was previously married to supermodel Cindy Crawford for four years before they called it quits in 1995.
It hasn't been all work and no play for the actor since the separation. In April, sources told E! News and Us Weekly that Gere had quietly begun dating model and "Top Chef" host Padma Lakshmi. In August, the pair were spotted enjoying dinner together in Englewood, NJ.
Keep in touch! Check out HuffPost Divorce on Facebook and Twitter. Sign up for our newsletter here.
BEFORE YOU GO
PHOTO GALLERY
Celeb Silver Foxes Who Are Single