Senior lifestyle editor of RetailMeNot.com Trae Bodge was generous enough to share her favorite money saving shopping apps with us! When it comes to comparing prices, Trae recommends using the Red Laser or Shop Savvy app to make sure you're getting the best deal. The RetailMeNot app is geo-located, meaning that it knows what store you're at, and will alert you to available coupons at that location. If you're having trouble navigating your holiday shopping, the Slice app will keep track of the purchases you've made online, and will even show you where they are when they're in transit.
For more advice on shopping smart, view Trae's essential tips, below: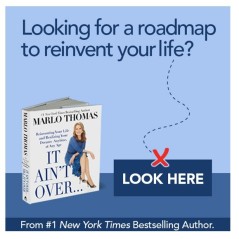 Add Marlo On Facebook:
Follow Marlo on Twitter:
Sign up to receive my email newsletter each week - It will keep you up-to-date on upcoming articles, Mondays with Marlo guests, videos, and more!