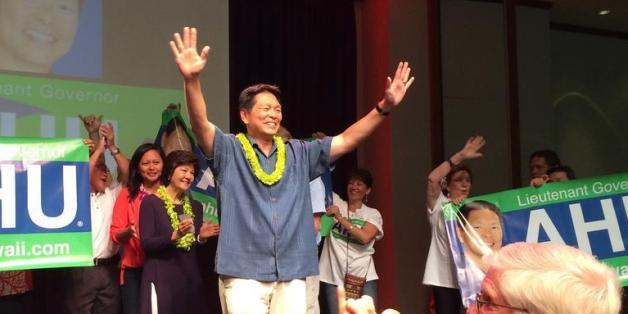 Several thousand believers filled the lower level of the Neal S. Blaisdell Center on Friday night to cheer and sing in blissful unison. They stood and clapped and raised their arms toward the sky. Their faces glowed with love and grace and humility.
The occasion was not an Elton John or LeAnn Rimes concert, or Disney on Ice or Cirque Du Soleil. There was no scent of burning marijuana in the air, no sipping from secret flasks of favored beverages.
No, Friday at the Blaisdell was a gathering for God — and for Duke Aiona and Elwin Ahu.
Read more on www.civilbeat.com