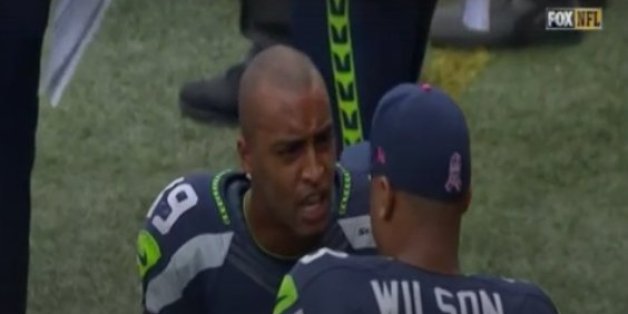 Nobody looked more upset than Seattle Seahawks wide receiver Doug Baldwin after his team lost a game at home for just the second time since 2011. After the clock struck zero on the Dallas Cowboys' 30-23 win, an emotional Baldwin walked right up to quarterback Russell Wilson and went on an impassioned rant.
The 26-year-old continued venting his frustrations to reporters in the locker room, insisting that the Seahawks can't keep pretending they're going to be okay without fixing things.
"When we get in the meeting room, we've got to actually pay attention to things and not blow smoke up our tails that everything's going to be all right. Things aren't going right. Pay attention to things that we're not doing right and correct them," Baldwin said, via ESPN.com. When asked if the lopsided time of possession had anything to do with Seattle's struggles on offense (37:39 to 22:21 in Dallas' favor), Baldwin didn't mince words: "No, fuck that. We had plenty of time to make plays. We've got too much talent not to be moving the fucking ball."
BEFORE YOU GO
PHOTO GALLERY
PHOTOS: NFL Week 6