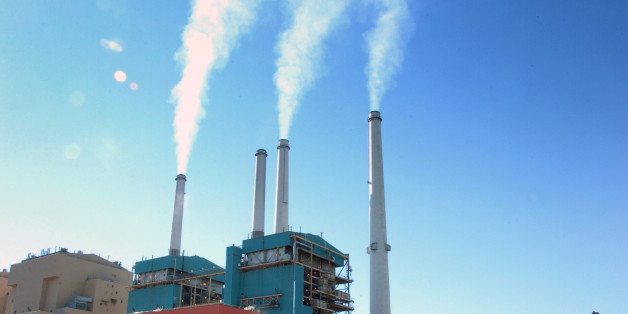 A recently launched news site wants to rally millennials to save the planet. But first, it has to find a way to reconcile its mission with the massive corporations that are bankrolling it.
The site, Collectively.org, focuses on uplifting stories about environmental innovation and sustainability. The stories are written by a mix of journalists, consultants and PR professionals. At the end of every story, the site suggests ways that young readers can get involved to help make a difference.
"Today we are launching a new type of platform, and we hope that by doing so, we are also taking the first step to altering the course of our collective futures," reads a Collectively article published on Oct. 7, the day of the site's launch.
Before Collectively can help convince young people to save the world, however, it must earn their trust. A number of large corporations are providing the majority of funding for the venture, including Coca-Cola, PepsiCo, McDonald's, Nestle, General Mills, Johnson & Johnson, Nike, Philips, Microsoft, Twitter, Facebook and Google.
Collectively's corporate backing has prompted questions about whether it can ever be truly objective. Critics have already questioned how the platform can provide unbiased coverage of topics that directly involve its sponsors.
That issue arose last week when Collectively published a story praising companies for committing to end climate change and deforestation. Some of the companies mentioned in the article -- McDonald's, Unilever and Johnson & Johnson -- were Collectively sponsors. The article made no mention of the fact that those corporations were helping to bankroll the website.
Collectively claims its staff has "complete editorial independence" from its business sponsors. Will Gardner, Collectively's CEO, told The Huffington Post that in the future, the site will provide disclosures when stories mention the venture's backers.
"This was one of our first stories, so you can attribute that more to teething problems than anything else," Gardner said.
A few nonprofit organizations have also partnered with Collectively, but for now, the partner list consists mainly of large, for-profit companies. It's unclear how much these companies have invested in the venture; Gardner said Collectively isn't releasing that information.
Interestingly, Collectively has recruited Vice Media to curate the site. Vice was chosen, Gardner said, because of its proven ability to reach a millennial audience. Vice's own ability to be objective has long been in question: The company reportedly has a hard time publishing negative coverage of advertisers.
It may be surprising that major corporations are spending money to raise awareness about things like environmental sustainability and climate change. In the past, corporations have obstructed key efforts to regulate greenhouse gas emissions, from the Kyoto Protocol to cap-and-trade legislation.
More recently, in response to growing public concern about the environment, many such companies have embraced environmental issues without actually taking any concrete steps to help, a process that activists have pejoratively termed "greenwashing."
That, however, may be changing.
"I don't think they're doing this just for photo ops," Andrew Winston, who consults with companies on environmental strategy, said about Collectively's sponsors. "There's a direct incentive for big business to invest in sustainability."
"Business doesn't thrive unless the planet is thriving," he added.
Climate change, in particular, may be prompting increased corporate activism because it could pose significant costs for businesses in the near future. A June report by a New York-based economic research firm found thatwithin the next 15 years, damage to infrastructure in states on the East Coast and the Gulf of Mexico will go up by $2 billion to $3.5 billion per year, thanks to higher sea levels and other effects of climate change. Businesses with property and assets in those coastal areas stand to incur a significant portion of the costs.
Many big companies have woken up to the reality that it's in their interest to invest in a sustainable future, Winston said. "There's a business logic to building resilience in your company."
"Collectively has the power to engage broad audiences ... [and] make sustainable living 'mainstream' and exciting," Bob Langert, vice president of social responsibility and sustainability at McDonald's, told HuffPost. PepsiCo spokesman Jake Dylik said his company had an interest in "aligning our business with what's good for society."
But will the site actually succeed in compelling millennials to act to make the world a better place?
The "Here's What You Can Do" section that concludes every Collectively story often merely invites readers to "like" things on social media, which may not have much of a real-world impact. Other stories, however, encourage more concrete action, such as visiting the websites of relevant charities.
Collectively's sponsors say they researched the habits and attitudes of millennials and found that, while they may feel powerless at times, millennials do have the desire to effect change.
"Research told us that 84 percent of millennials would rather make a difference than be recognized for it," said Niall Dunne, chief sustainability officer for British communications giant BT, which is a founding partner of the new project. "This was about, how do we catalyze their interests? How do we catalyze their energies?"
"There are 1.8 billion millennials on the planet," Dunne said in a phone call with HuffPost on Monday. "They're starting to be really purposeful in how they act. And it's all enabled through digital."