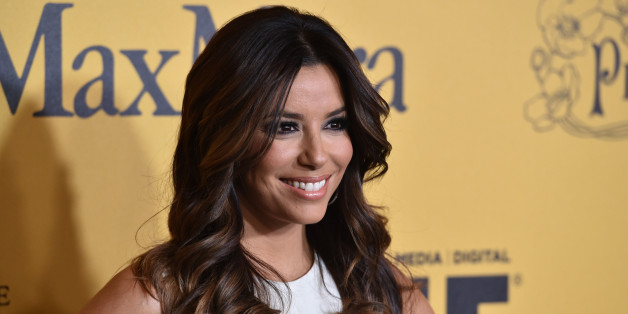 Eva Longoria is getting into the Halloween spirit early with a new supernatural project.
The Mexican-American actress' UnbeliEVAble Entertainment is teaming up with "Chicago Fire" co-executive producer Andrea Newman and Universal TV to create an anthology series based on Hispanic myths and folklore, Deadline reports.
NBC will be developing the present-day supernatural thriller series, which will be set in the Southwest and delve into the tale of "La Llorona" ("The Weeping Woman") in the first season. Each season will focus on a different legend.
In May 2013, Longoria graduated from Cal State Northridge with a Master's in Chicano Studies -- a degree that will likely come in handy while executive producing the new show.
Newman will both executive produce the show and write the script.
The legend of "La Llorona" has long been used in Hispanic culture as a boogie man figure used to make children behave. There are different versions of the tale but most agree that the ghost is the spirit of Maria, a peasant woman who drowned her children to be with the man she loved. After he rejects her, she also drowns herself. But before she can enter the afterlife she must roam the Earth looking for her children. In her search, she haunts and captures other kids who misbehave or run away.
In the NBC supernatural series, a young detective must investigate a woman accused of killing her children in the same fashion and seems to be hiding a mystical secret.
This isn't the only recent television project Longoria has embarked on. The "Devious Maids" creator and UnbeliEVAble Entertainment are also developing a political family drama for ABC.
The series was inspired by a 2013 Vogue article that featured twin brothers Julian Castro, Mayor of San Antonio, and Joaquin Castro, U.S Congressman.
"Pair of Aces" will be set in Texas and follow political rising stars and brothers Chris and Alex Reyes. The Latino duo, who are manipulated by their mother Maria, will see their relationship tested as they find themselves becoming rivals.
H/T Fox News Latino
BEFORE YOU GO
PHOTO GALLERY
Eva Longoria's Accomplishments Through The Years