In June 2014, militants of the Islamic State captured Iraq's second largest city, Mosul, in a lightning offensive. Since then, the extremist group, which is also known as ISIS, ISIL or by an Arabic acronym Daesh, has conquered large swaths of Iraq and Syria. The militants have received pledges of allegiance from fighters and groups around the world and have planted countless bombs, killed soldiers and civilians, enslaved women and children, beheaded several western hostages and forced hundreds of thousands out of their homes.
Here's what you need to know to understand the Islamic State's brutal rise.
ORIGINS
The Islamic State group ironically has strong alliances with members of former dictator Saddam Hussein's Baath regime and its highest ranks are filled with former Saddam loyalists. "Baathism is fundamentally a secular, pan-Arab movement, which the pan-Islamist movements have been at odds with for decades. This is not a natural alliance," Brian Fishman, a counterterrorism expert at the New America Foundation, explains. Read the full story here.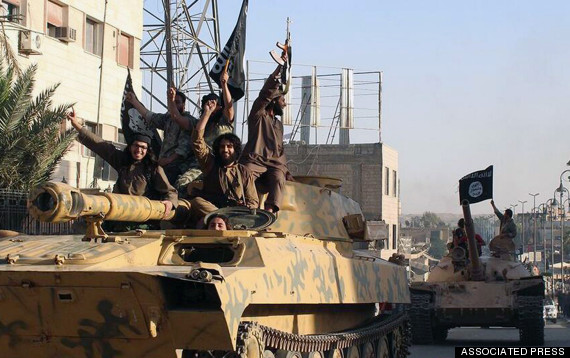 Islamic State fighters parade in Raqqa, Syria. (Raqqa Media Center/Associated Press)
TIMELINE
Learn about the major developments in the group's rise. Read more here.
THE END OF TIMES
Part of the Islamic State's precipitous rise is related to its belief that it is prophesied to bring about the end times. These are not just fringe beliefs held by some in the organization. Rather, as author Will McCants explains in his new book, The ISIS Apocalypse, they are views that directly affect the way that the group operates and appeals to its followers. Read the full story here.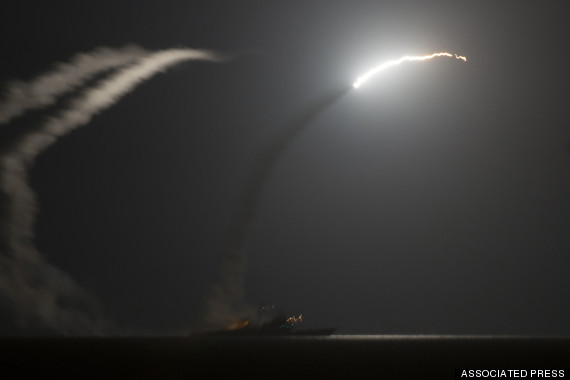 Guided-missile cruiser USS Philippine Sea (CG 58) launches a Tomahawk cruise missile. (U.S. Navy, Mass Communication Specialist 1st Class Eric Garst/Associated Press)
FOREIGN FIGHTERS
"Foreign fighters are not a monolithic entity, and not every one of them is like the guys you see in recruitment videos. Young people are going, quite old people are going, even women are going. Their motivations vary as well," says Peter Neumann, a professor at King's College in London and the director of the International Centre for the Study of Radicalization. Read the full story here.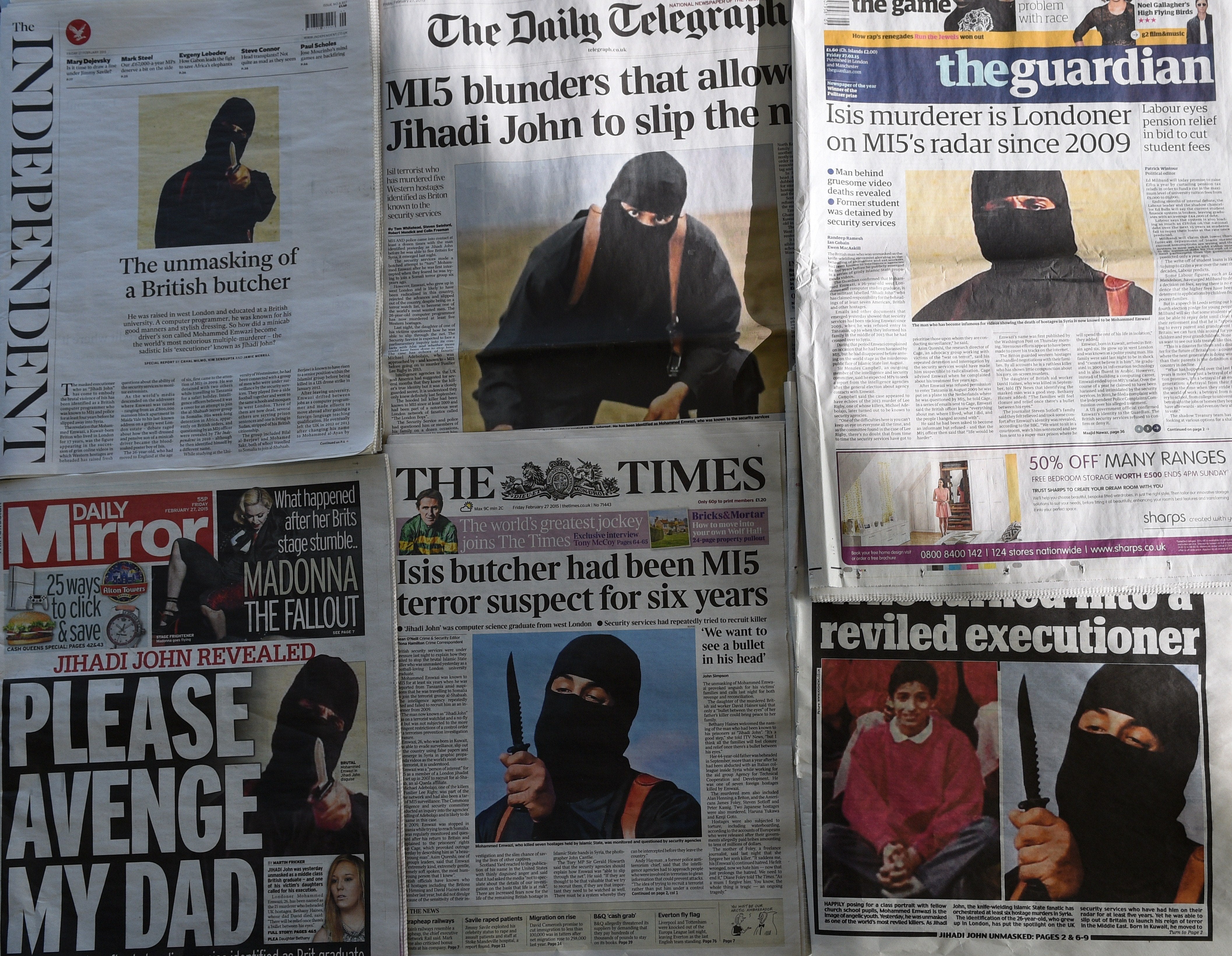 British daily newspapers show stories about Mohammed Emwazi, a Kuwait-born man from London believed to have beheaded multiple hostages for the Islamic State. (Daniel Sorabji/AFP/Getty Images)
HORRIFIC CRIMES
ISIS Sells Women And Girls Into Slavery For As Little As A Pack Of Cigarettes
The United Nations envoy on sexual violence detailed how Islamic State militants are selling teenage girls into sexual slavery and inflicting horrific sexual violence on female abductees. Read the full story here.
Yazidi Kurdish women protest against Islamic Group invasions in Dohuk, Iraq, on Aug. 3, 2015. (Seivan M. Salim/Associated Press)
WAR ON ANTIQUITIES
Syria's Historical Artifacts Aren't Just Being Destroyed By ISIS
The first reports that Islamic State militants were destroying cultural heritage sites came soon after the group seized large swaths of Iraq and Syria last year. Such accounts have since become commonplace. There is abundant evidence, however, that monuments and artifacts in territory under Islamic State control are not just being destroyed, but also are being looted on an unprecedented scale. Read the full story here.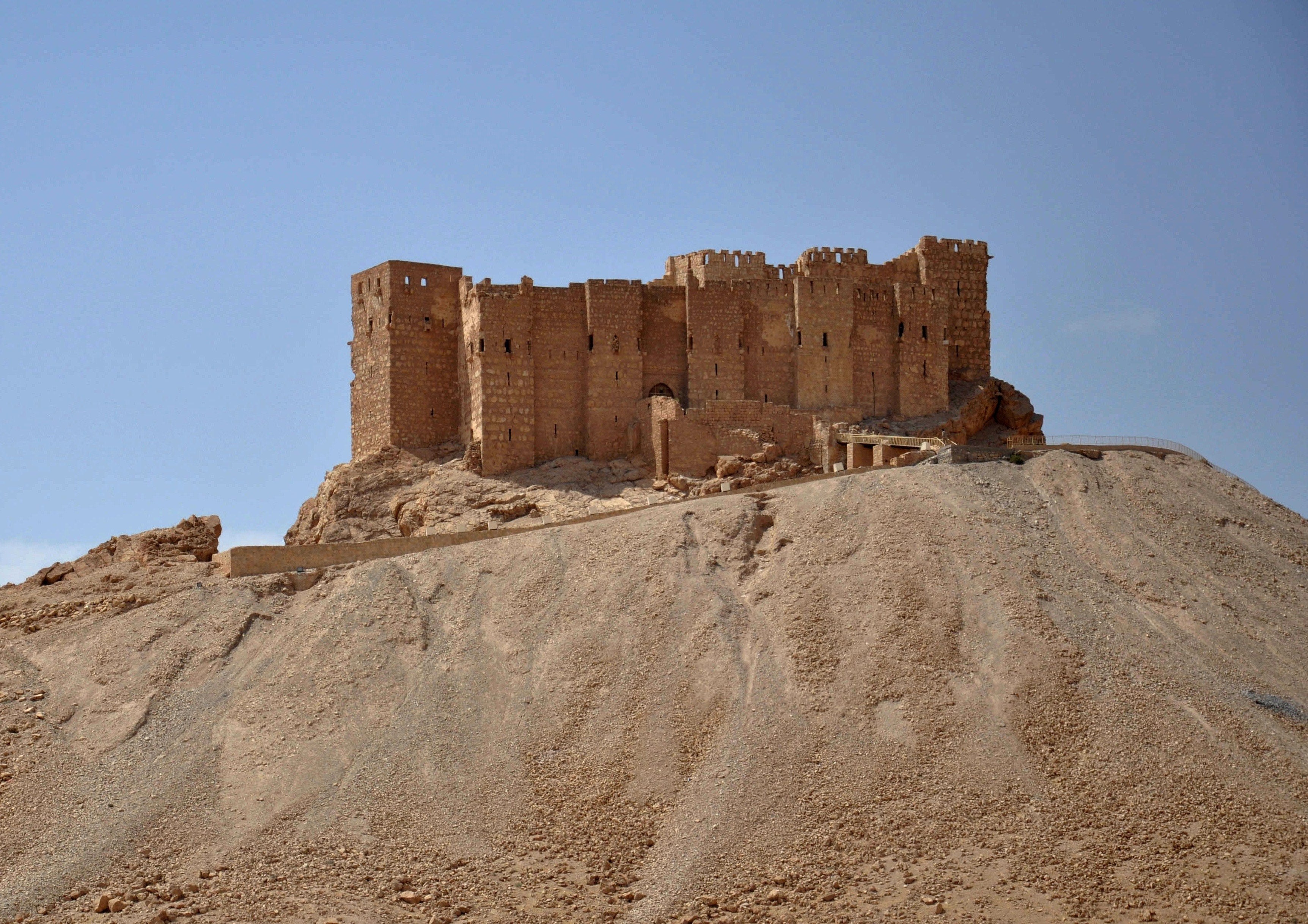 A photo taken May 18, 2015 shows a castle in the historic city of Palmyra, Syria, a day after Islamic State militants fired rockets into the region. (STR/AFP/Getty Images)
LIFE INSIDE
Syrians And Iraqis In ISIS-Held Territory Face An Impossible Choice
Syrians and Iraqis living in Islamic State-controlled areas face fewer and fewer alternatives to working with the militant group. Activists and analysts with strong connections to areas now under Islamic State control say they are increasingly hearing stories about how economic hardship has pushed families to make a dire choice: poverty, escape or joining the militant group. Read the full story here.
Islamic State fighters parade in Mosul, Iraq, on June 23, 2014. (Associated Press)
EDUCATION
For the residents of Raqqa, life has drastically changed since the Islamic State turned the Syrian city into its headquarters. The changes extend to the city's schools, as Islamic State leaders have reportedly set out a new curriculum. Male teachers, staff and students are separated from their female colleagues. Female students and professors are obligated to wear a niqab, a full face veil. All references to "Syria" and its president, Bashar Assad, are banned. Read the full story here.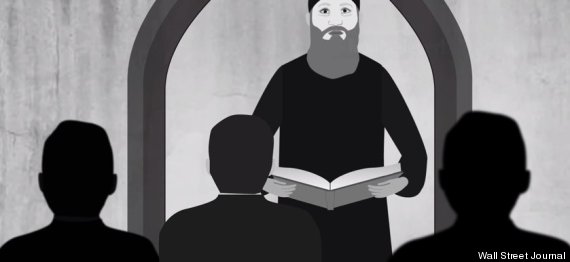 Screenshot from Reem Makhoul's video for the Wall Street Journal about the new curriculum.
MYTHS
When it comes to the Islamic State, there is no shortage of speculation about its history and ambitions. But not all the claims about the organization hold up. From alleged ties between the group and U.S. Senator John McCain to the claim that the militants are invincible, a look at some of the biggest and most troubling misunderstandings. Read the full story here.
"@CountryStandard: Senator John McCain held secret meetings with ISIS in Syria pic.twitter.com/eZVUWOsZxZ""
Goh.

— Moelander (@cmfuentez) August 30, 2014
GLOBAL BRANCHES
Wilayat Sina, the group that has claimed responsibility for the crash of a Russian airliner in Egypt, is one of several groups of fighters around the world that have pledged allegiance to the Islamic State. The extremist group uses these pledges, as Al Qaeda did before it, to claim its control extends from Nigeria to Afghanistan. In reality, analysts say different affiliates have varying levels of communication and cooperation with the group's leadership in Iraq and Syria. Read the full story here.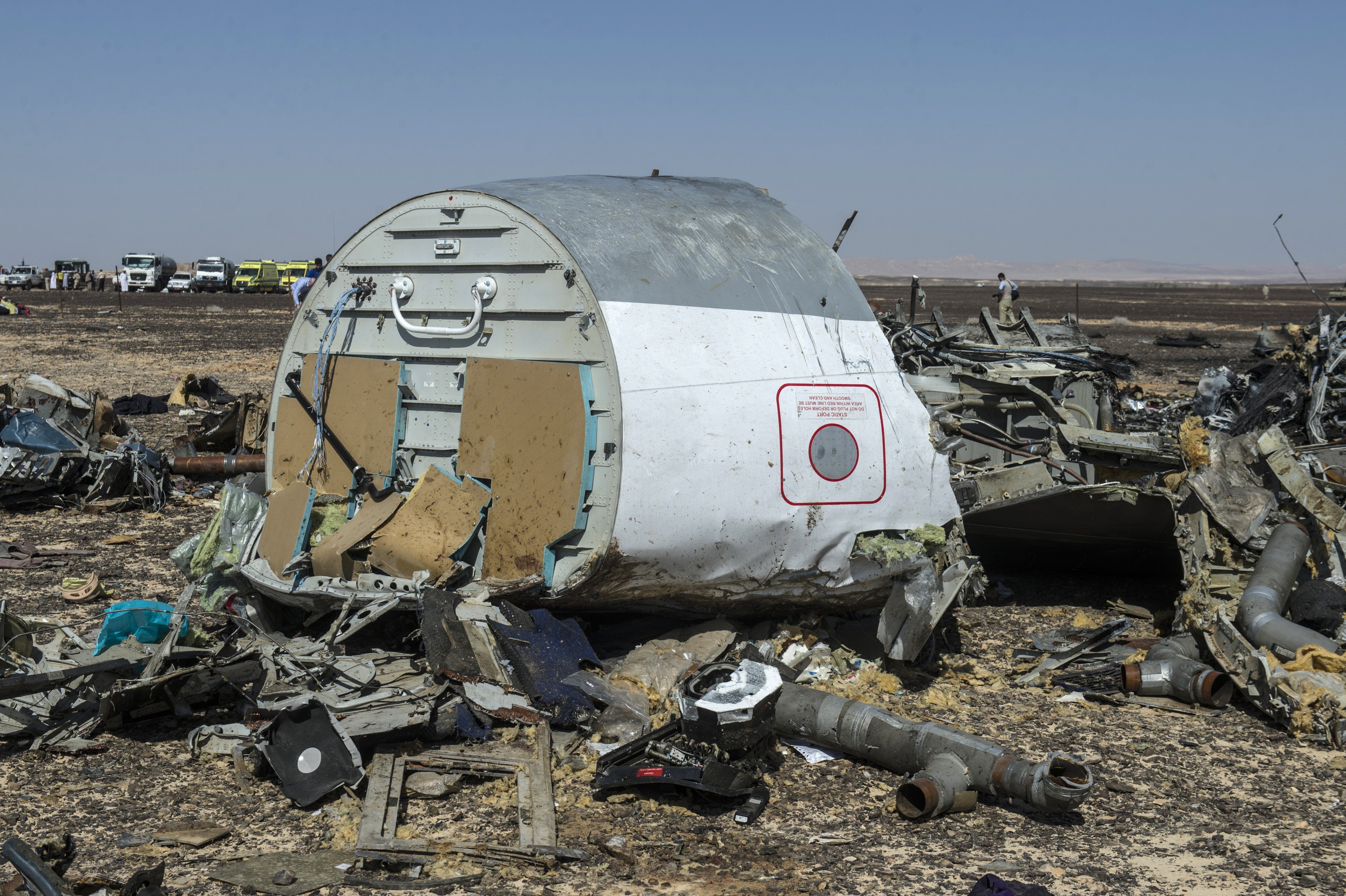 Debris from a crashed Russian airliner lies in Egypt's Sinai Peninsula on Nov. 1, 2015. (Khaled Desouki/AFP/Getty Images)
WAR OF WORDS
The Islamic State group produces a lot of propaganda, advertising the brutality of its punishments and promising an idyllic life in areas under its control with a steady stream of videos, photos and even music. The Quilliam Foundation, a U.K.-based counter-extremism think tank, has been digging into the strategy behind the propaganda. The WorldPost spoke to Charlie Winter, the author of the report and a senior researcher in transnational jihadism at the foundation, about what his findings reveal about the group. Read the full story here.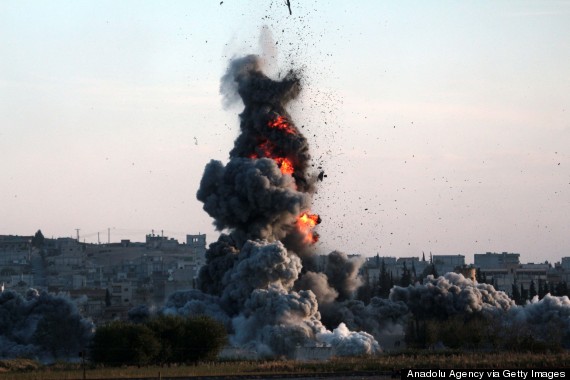 Smoke rises from the Syrian border town of Kobani, as seen from Suruc district of Sanliurfa, Turkey. (Omer Urer/Anadolu Agency/Getty Images)
This article is occasionally updated as new information becomes available.