You didn't think Las Vegas would go small with such big news, did you?
After same-sex marriage became legal in Nevada last week, the Las Vegas Convention and Visitors Authority released a campaign that declared the gambling city as a prime wedding destination for LGBT couples.
It is, after all, already the self-proclaimed "Wedding Capital of the World."
Check out two of the ads, including a full-length one that ran in USA Today. They certainly take the cake.
Now more open, 24/7. http://t.co/ghNhPSeL6T #MarriageEquality #MarriageMomentum #Proud pic.twitter.com/DGEzhfTdyZ

— Vegas (@Vegas) October 10, 2014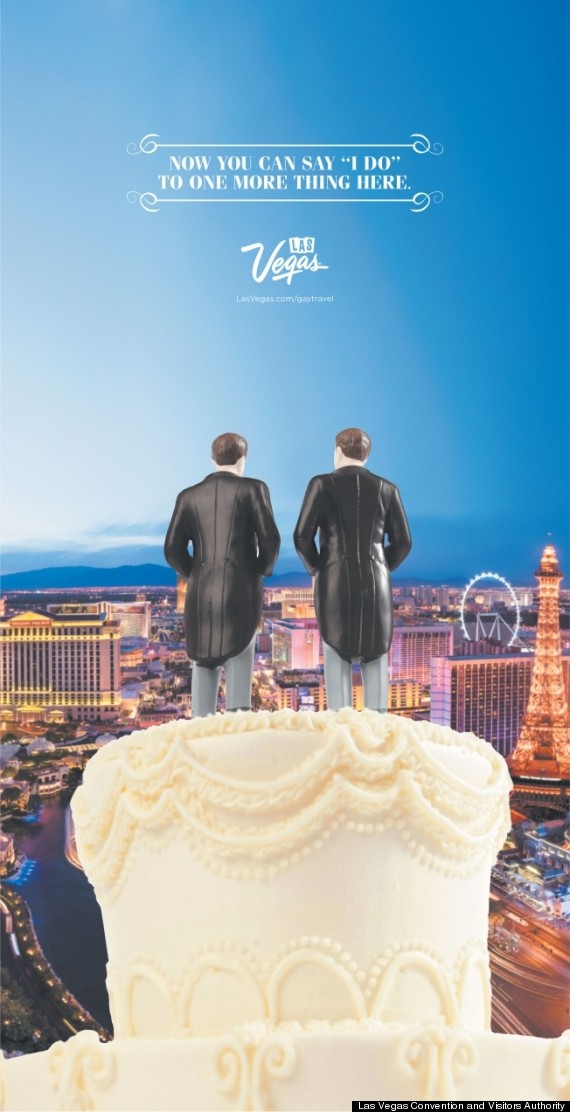 "Here's to every happy couple," declared the LVCVA at lasvegas.com/gaytravel, "finally getting to walk down the aisle with pride in Las Vegas."
H/T AdWeek