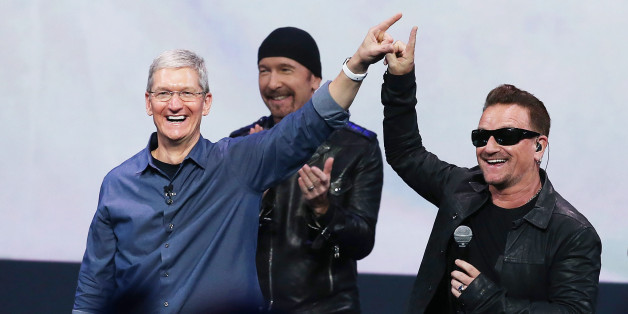 At Apple's September event, where the iPhone 6 and 6s and Apple Watch were unveiled, it was announced that U2's new album, "Songs of Innocence," would not simply be available on iTunes for a free download, but that the album would automatically get added to your iTunes library -- and therefore on your iPhone -- whether you wanted it or not. Rage ensued, ranging from promises to never listen to the album to declaring that the band had become the new Nickelback. Apple soon created a page detailing how people could easily remove the album from their iPhone.
On Tuesday, the band posted a Q&A video on their Facebook page. They answered a variety of questions, which resulted in an apology from Bono for the great U2 caper of 2014.
"Can you please never release an album on iTunes that automatically downloads to people's playlists ever again?" one fan asked. "It's really rude."
"Oops ... I'm sorry about that," Bono responded. "I had this beautiful idea ... might have gotten carried away with ourselves. Artists are prone to that kind of thing. A drop of megalomania, a touch of generosity, a dash of self-promotion and deep fear that these songs that we poured our life into over the last few years mightn't be heard. There's a lot of noise out there. I guess we got a little noisy ourselves to get through it."
BEFORE YOU GO
PHOTO GALLERY
U2 Are In Your iPhone