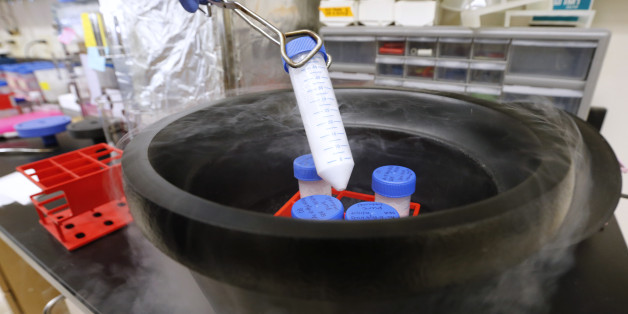 As the Ebola outbreak rages on in West Africa and begins to slowly spread in the United States, the race for a cure or vaccine for the deadly virus is more pressing than ever.
Because of relatively few Ebola patients (2,418 cases in total before this current outbreak) scientists simply didn't know enough about how the rare virus works in the human body, or have access to enough patients to learn from and treat with experimental drugs, to perfect a cure or vaccine. And given the small number of people who would have benefitted from an Ebola cure before this outbreak, experts say big pharmaceutical companies didn't see much of a profit to be made by pursuing lengthy, costly drug research.
Still, there are a handful of experimental treatments out there. Ideally, these untested therapies would undergo years of randomized, controlled trials -- first in animals, then in small groups of human beings. But at this late stage in the outbreak, with thousands of people suffering, medical ethicists say placebo groups in Ebola trials would be unfair, Reuters reported. As long as there are certain standards for the trials, World Health Organization officials also agreed that using untested drugs on suffering Ebola patients is ethical.
In the absence of large-scale, clinical trials that can scientifically prove whether or not therapies are effective, all eyes are on the handful of cases that are so far serving as anecdotal evidence for the most promising Ebola treatments. These are the main therapies being utilized in the fight against Ebola.
CONVALESCENT SERUM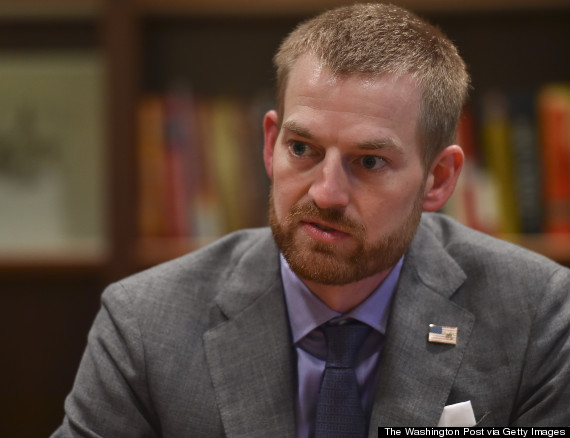 Dr. Kent Brantly survived Ebola after contracting the virus while serving on a medical mission in Liberia.
How It Works: With this method, convalescent serum from an Ebola survivor's blood -- which has antibodies in it that helped the person defeat the virus -- is transfused into the patient. The theory is that the antibodies in the donor blood would help the patient defeat the virus.
Testing Before The Outbreak: There haven't been any clinical trials that prove blood transfusions from survivors are an effective Ebola treatment, but a handful of individual cases lead the World Health Organization to believe this is a promising avenue for future cases. Blood transfusions are already accepted therapies for conditions like anemia, sickle cell disease and kidney disease.
Who Received This Treatment: As an idea, blood transfusions for Ebola treatment have been around since the disease was discovered in 1976, and have been used in subsequent outbreaks. In this current outbreak, perhaps the most famous donor of "convalescent serum" is Dr. Kent Brantly. When he was diagnosed in Liberia, he received a blood transfusion from a young teen who had survived Ebola with Brantly's help. Since returning to the U.S., Brantly has donated his blood to American missionary doctor Rick Sacra, NBC cameraman Ashoka Mukpo and Dallas nurse Nina Pham, all of whom had matching blood types to Brantly.
Supply: Everyone who survives Ebola and is fully recovered is a potential donor for the next patient, provided they don't have any other communicable diseases like HIV/AIDS, Hepatitis B or C and syphilis, according to the World Health Organization. WHO recommends that Ebola survivors wait 28 days after being discharged from the hospital before donating blood.
ZMAPP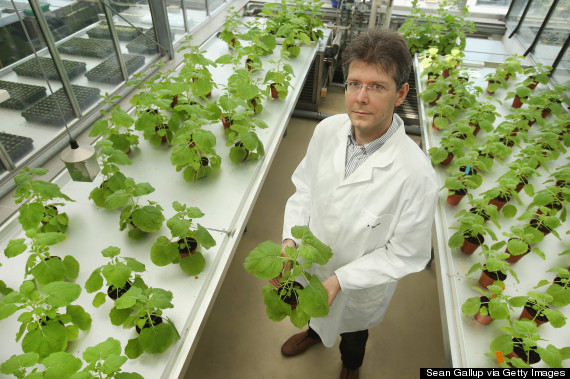 Dr. Frank Thieme, Manager of Development at Icon Genetics, holds a nicotiana benthamiana plant, which is a close relative of tobacco, in a greenhouse at the company's facilities on Aug. 14 in Halle, Germany. Icon Genetics has developed a process to produce proteins and enzymes via the nicotiana benthamiana plant that will be used in the production of antibodies for ZMapp, which is being heralded as a possible cure to the Ebola virus.
How It Works: ZMapp is made up of a combination of lab-created Ebola antibodies designed to cling to the Ebola virus and prevent it from reproducing.
Testing Before The Outbreak: Scientists infected 21 macaque monkeys with Ebola, and treated 18 of them at various stages of their sickness with ZMapp. All 18 survived, while the three who did not receive ZMapp died. It's generally thought to be one of the most promising drugs against Ebola.
Who Received This Treatment: American health workers Brantly and Nancy Writebol received ZMapp, as did Liberian doctors Abraham Borbor and Zukunis Ireland, Nigerian doctor Aroh Cosmos Izchukwu, British nurse Will Pooley and Spanish priest Rev. Miguel Pajares. However, Borbor and Pajares ended up dying from the virus.
Supply: ZMapp antibodies are grown in a low-nicotine tobacco plant and then harvested, purified, tested and formed into the drug. There are no more supplies of ZMapp left in the world, says ZMapp's creator Mapp Biopharmaceutical. Production is underway, but creating more doses is difficult, costly and time-intensive.
TKM-EBOLA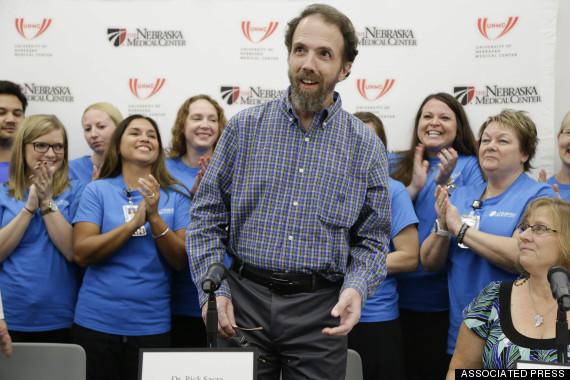 Former Ebola patient Dr. Richard Sacra arrives to a news conference at the Nebraska Medical Center in Omaha, Neb., on Sept. 25.
How It Works: Small molecules called interfering RNAs in the medicine target a certain RNA protein in Ebola.
Testing Before The Outbreak: Scientists exposed seven macaque monkeys to the Ebola virus and then administered varying doses of TKM-Ebola over the course of a week. One macaque who only received four doses did not survive. But the rest, who received different doses, did survive.
Who Received This Treatment: Sacra was treated with TKM-Ebola, and survived the virus. Now drug creator Tekmira will make the drug available to people in West Africa through a clinical trial.
Supply: Tekmira CEO Mark J. Murray said that supplies of the drug are "limited," reports the Wall Street Journal.
BRINCIDOFOVIR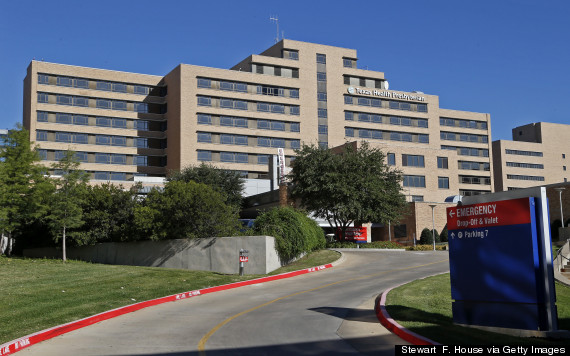 The Texas Health Presbyterian Hospital, where Thomas Eric Duncan was treated, is seen here on Oct. 15 in Dallas, Texas.
How It Works: The antiviral drug was made to fight viruses like adenovirus, cytomegalovirus and smallpox by preventing viruses from replicating.
Testing Before The Outbreak: It had been tested in large-scale human trials for other infections, but had only been tested against Ebola in lab experiments. The in vitro Ebola tests were effective, according to drugmaker Chimerix.
Who Received This Treatment: Thomas Eric Duncan, the first man diagnosed with Ebola in the U.S., took the drug but died a few weeks after contracting the virus. NBC cameraman Ashoka Mukpo is also taking the drug, and his condition is improving, reported Nebraska Medicine nursing director Shelly Schwedhelm.
Supply: The company has adequate supplies for all of their clinical trials, including Ebola, confirmed a spokesman for Chimerix to HuffPost.
SUPPORTIVE CARE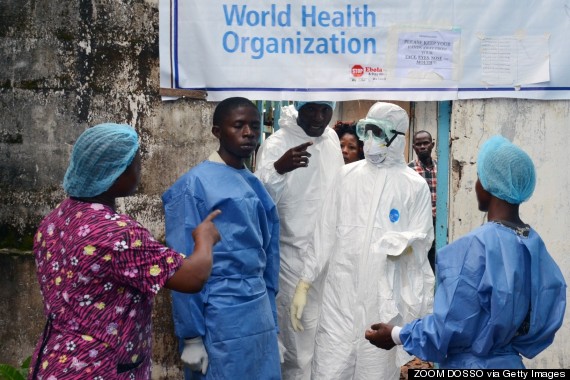 Health workers in protective gear pose at the entrance of the Ebola treatment unit of the John F. Kennedy Medical Center, in the Liberian capital Monrovia, on Oct. 13.
How It Works: Supportive care involves keeping patients hydrated, either with oral or intravenous fluids. It also involves maintaining oxygen supply and blood pressure, or combating other infections that may occur.
Testing Before The Outbreak: This is the only treatment option most health workers in West Africa have in the fight against Ebola.
Who Received This Treatment: Out of 8,914 confirmed cases, 4,447 people are dead. If this mortality rate holds, it means about half of confirmed Ebola patients are actually surviving with supportive care alone.
Supply: Safe, effective supportive care requires personal protective equipment, hospital resources like clean isolation units, beds and medical equipment, and humane working conditions. Doctors Without Borders, the most prominent international care organization on the front lines of the Ebola outbreak, is "overwhelmed" and calling on more medical professionals to come volunteer their time in West Africa. The U.S. Agency for International Development (USAID) is also trying to recruit volunteer health workers to come to West Africa.
But local West African health workers are bearing the brunt of the care burden right now. They don't have adequate supplies or training to deal with the onslaught of patients, and it shows in the mortality rates among health workers. Sierra Leone's health worker mortality is 71 percent, Liberia's is 51 percent and Guinea's is 52 percent, reported TIME on Oct. 3. In Liberia, health workers are under such duress and being paid so little money that they staged a two-day strike for higher danger wages this week.
Read more from HuffPost on Ebola:
The Uncensored Reality Of Covering Ebola As A Journalist
All The Times The World Tried To Warn Us
Why We Won't Have An Ebola Vaccine For Years
The Most Destructive Ebola Myths, Debunked
What Actually Happens When A Person Is Infected
BEFORE YOU GO
PHOTO GALLERY
Ebola Symptoms