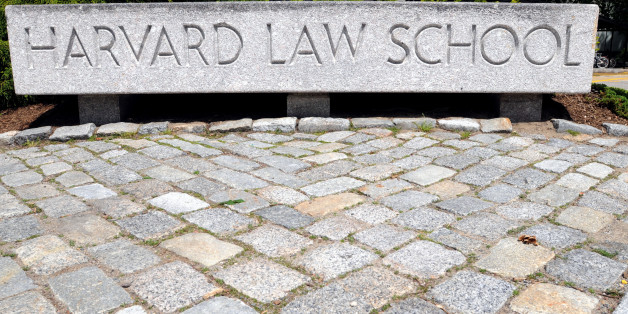 Harvard University students on Wednesday criticized law professors who say the Cambridge, Massachusetts, institution's sexual assault policy is biased against accused rapists.
A group of student activists and sexual assault victims called Our Harvard Can Do Better said in a statement that the law professors' complaint that the school's sexual assault policy lacks due process protections for accused students shows "a callous lack of understanding of sexual violence and its effect on survivors in educational institutions."
The statement responded to a Boston Globe op-ed signed by 28 Harvard Law School faculty members suggesting an overhaul of the university's sexual assault policy because it's "overwhelmingly stacked against the accused."
The faculty members wrote in the op-ed, published Tuesday night, that Harvard's Title IX compliance office, which makes sure the school follows gender-equity guidelines, could not be considered "structurally impartial." They also criticized the university for setting rules about sexual conduct among intoxicated students, and suggested Harvard "decided simply to defer to the demands of certain federal administrative officials, rather than exercise independent judgment."
"Harvard failed to engage a broad group of faculty from its different schools, including the law school, in the development of the new sexual harassment policy," the professors wrote. "And Harvard imposed its new sexual harassment policy on all the schools by fiat without any adequate opportunity for consultation by the relevant faculties."
Our Harvard Can Do Better responded in a statement:
None of the possible outcomes of an [Office of Dispute Resolution] complaint hold anywhere near the severity or longevity of any criminal justice outcome. As an anti-discrimination framework, the Title IX complaint process is meant to decide which of two equally situated parties on campus requires additional support from the school to remain on equal educational footing. The spirit of Title IX is to protect every member of an educational environment from violent and discriminatory conduct -- sexual and gender based harassment -- that poses a serious threat to their safety and ability to learn.

By implying Harvard should disregard its legal obligation to protect all of its students and ensure a safe and anti-discriminatory environment, this piece displays a callous lack of understanding of sexual violence and its effect on survivors in educational institutions.
Harvard Law and Harvard College are both under federal investigation over allegations they mishandle sexual violence on campus.
Last week, students met with Harvard administrators, urging the school to adopt policies that better consider victims.
The university updated its sexual assault policy this year in time for new regulations under the Campus Sexual Violence Elimination Act, part of the latest reauthorization of the Violence Against Women Act.
The Campus SaVE Act requires colleges to provide information to reported victims about their options, expands types of crimes schools must include on annual security reports and established the right for both the accused and the accuser to have an adviser present at any disciplinary hearing. However, the Education Department does not permit the adviser to speak during the hearing, as a lawyer might do in a courtroom.
The Harvard law professors had qualms with the university not helping an accused student finding "adequate representation" if they couldn't afford a lawyer, though providing legal assistance would be virtually unheard of in higher education.
Our Harvard Can Do Better said the school's policy was "ridden with vagueness and loopholes" that advantage accused assailants over victims in disciplinary outcomes, evidence and appeals.
"The new university policy affords complainant and respondent equal opportunity to present evidence to investigators and review and comment upon the investigative reports," the group said in its statement. "In fact, it continues to advise respondents of their right to seek outside legal counsel without similar advisories for complainants."
Expulsion for sexual assault is rare at Harvard, and infrequent nationwide.
The Harvard undergraduate student government has gone on record endorsing the Our Harvard Can Do Better platform, which includes adopting an "affirmative consent" standard -- essentially "only yes means yes" rather than "no means no" -- in defining sexual assault. Harvard is the only Ivy League school without such a policy.
With 2,400 faculty members, including 110 in the Law School, the 28 signers of the Boston Globe op-ed are far from a representative voice of Harvard. But the op-ed nevertheless suggests a divide in how the school should address sexual violence on campus.
"The University appreciates that not every member of the community will agree with every aspect of the new approach," Harvard said in a statement. "Some believe the policies and procedures go too far; others believe that they do not go far enough. This type of discussion is fundamental to any vibrant academic community."
Harvard said a committee of faculty, staff and students will offer advice to the university on whether there might be "opportunities for improvement either in the new policy and procedures or in their implementation."