TOP STORIES
SECOND DALLAS HEALTH WORKER CONTRACTS EBOLA A second Dallas health care worker who treated Thomas Duncan has tested positive for Ebola. A national nurses union said Tuesday that hospitals aren't prepared to deal with Ebola. The Director of the Center for Disease Control and Prevention said the CDC should have acted faster to aid the Dallas hospital handling the first case of Ebola discovered on U.S. soil. Spain identified its weaknesses in handling the outbreak. Ebola cases could reach 10,000 a week by December, according to the World Health Organization. And a group of Liberian Ebola survivors now counsels those currently fighting the virus.

'THE SECRET CASUALTIES OF IRAQ'S CHEMICAL WEAPONS' "From 2004 to 2011, American and American-trained Iraqi troops repeatedly encountered, and on at least six occasions were wounded by, chemical weapons remaining from years earlier in Saddam Hussein's rule. In all, American troops secretly reported finding roughly 5,000 chemical warheads, shells or aviation bombs, according to interviews with dozens of participants, Iraqi and American officials, and heavily redacted intelligence documents obtained under the Freedom of Information Act." ISIS is now believed to control these chemical weapons. [NYT]
KURDS FIGHT BACK AT KOBANI "Kurdish fighters recaptured a strategic hill from Islamic State forces in a Syrian city bordering Turkey, while the extremist group deployed suicide bombers to try to breach Kurdish defenses, according to local officials and a monitoring group." And while the Kurds battled ISIS on the border, Turkey began bombing the Kurdish PKK in the southeast, the first such offensive in two years. [Story, Image via WSJ]
SUPREME COURT BLOCKS TEXAS ABORTION LAW "The U.S. Supreme Court on Tuesday blocked key parts of a 2013 law in Texas that had closed all but eight facilities providing abortions in America's second most-populous state. In an unsigned order, the justices sided with abortion rights advocates and health care providers in suspending an Oct. 2 ruling by a panel of the New Orleans-based U.S. 5th Circuit Court of Appeals that Texas could immediately apply a rule making abortion clinics statewide spend millions of dollars on hospital-level upgrades." [AP]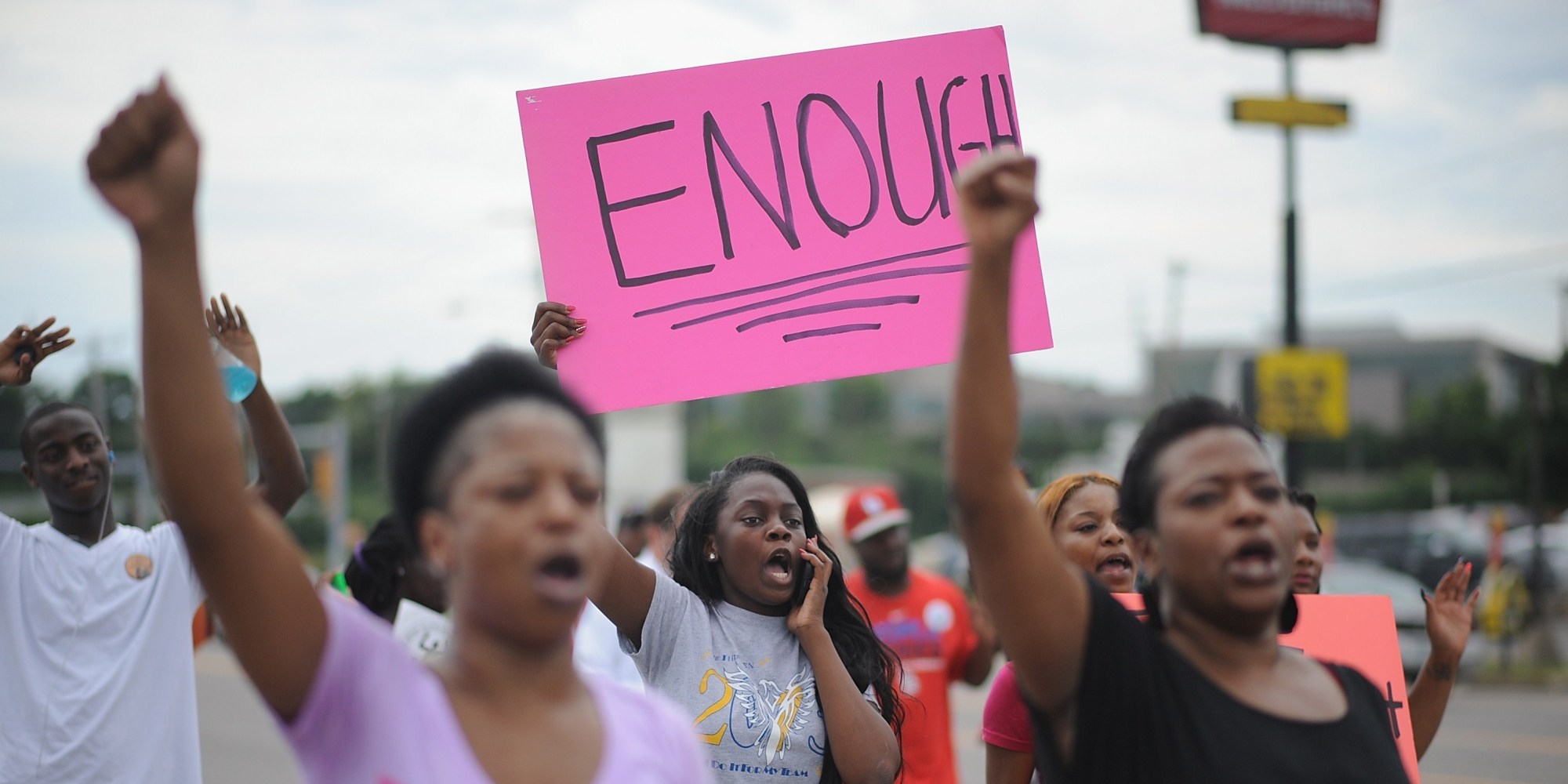 FERGUSON VOTERS SWITCHING PARTIES "Many African Americans in Ferguson and across St. Louis County, angered over their leaders' response to the fatal shooting, say they will be taking their outrage to the ballot box and voting against a Democratic Party that has long been their automatic choice." And ballistic evidence indicates Vonderrit D. Myers Jr. fired a gun at the off-duty police officer before being shot and killed. [WaPo]
MORE TOYOTA RECALLS Toyota Crown, Noah, Auris and over a dozen Lexus models are some of the 1.67 million vehicles being recalled for brake problems. [NBC]
CIA INTERNAL STUDY: RUNNING GUNS TO REBELS LARGELY UNSUCCESSFUL "The still-classified review, one of several C.I.A. studies commissioned in 2012 and 2013 in the midst of the Obama administration's protracted debate about whether to wade into the Syrian civil war, concluded that many past attempts by the agency to arm foreign forces covertly had a minimal impact on the long-term outcome of a conflict." [Story, Image via NYT]
WHAT'S BREWING
ROYALS A GAME AWAY FROM WORLD SERIES A win today could send the Kansas City Royals to the World Series for the first time in almost 30 years. [HuffPost]
GAS PRICES UNDER $3 BY WINTER? "Oil prices posted their biggest one-day drop in nearly two years Tuesday as a U.S.-led wave of crude has crashed into weak global demand, threatening the stability of some countries and providing an economic lifeline to others … the retail price of gasoline for the average American has dropped nearly 15% since late June to an average $3.17 a gallon as of Tuesday, according to Gasbuddy.com, a gas price-finding app. Many analysts expect prices at the pump to drift below $3 a gallon in many parts of the U.S. if crude prices keep sliding." [WSJ]
FREEZING YOUR EGGS, THE NEW SILICON VALLEY BENEFIT "Two Silicon Valley giants now offer women a game-changing perk: Apple and Facebook will pay for employees to freeze their eggs. Facebook recently began covering egg freezing, and Apple will start in January, spokespeople for the companies told NBC News. The firms appear to be the first major employers to offer this coverage for non-medical reasons." [MSNBC]
THE TOP 100 CEOs According to Harvard Business Review, Jeff Bezos is killing it over at Amazon. [Harvard Business Review]
'WHERE THE DEAD BECOME DIAMONDS' "When a man of 80 kilos is cremated, he becomes 2.5 kilos of ashes," Rinaldo Willy, the owner of Swiss company Algordanza said. "With these ashes, we make a diamond of 0.2 grams, smaller than a button on your shirt. How heavy is the soul—if we have a soul?" [Story, Image via The Atlantic]
DON'T SELL RINGS WITH SWASTIKAS ON THEM Not a good idea, Sears, not a good idea. [Talking Points Memo]
AMERICAN AIRLINES CABIN WALLS CRACK MID-FLIGHT Yeah, that would be terrifying. [New York Post]
CHEESE IS GETTING PRICEY FOR DOMINO'S Don't cut back on the mozzarella, Domino's, don't cut back. [Buzzfeed]
ON THE BLOG
'PREGNANCY IS NOT AN INVITATION TO COMMENT ON MY SIZE' "I'm not sure why some people feel like pregnancy is an invitation to make remarks about a woman's size, but after three pregnancies, I can attest that this is the case … Pregnancy is a wondrous miracle that should be celebrated. The changes that a woman's body goes through are intense, both physically and emotionally. During the season of pregnancy, and in the months that follow, mothers should be treated with compassion, through actions and words." [HuffPost]
BEFORE YOU GO
~ Nickelback's lead singer says he lives for the hate.
~ This kindergarten teacher makes more money twerking on Vine than she did in the classroom.
~ Before you build your dream house on a lot, make sure you have the right lot.
~ Kesha filed a lawsuit against her current manager, alleging that he physically, emotionally and sexually assaulted her. Dr. Luke then filed his own lawsuit saying she was trying to extort him.
~ Nicki Minaj's "Anaconda" as poetry makes you realize you missed a lot of words the first time you heard it.
~ NYC rats carry some pretty scary pathogens.
~ And don't touch these things at work in the midst of flu season.
Send tips/quips/quotes/stories/photos/events/scoops to Lauren Weber at lauren.weber@huffingtonpost.com. Follow us on Twitter @LaurenWeberHP. And like what you're reading? Sign up here to get The Morning Email delivered to you.