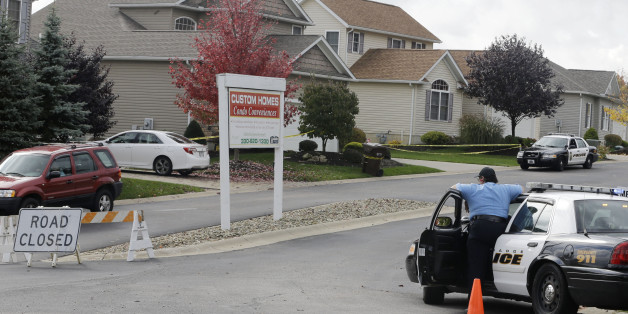 Amber Vinson, the second person to be infected with Ebola after caring for patient Thomas Eric Duncan, may actually have had symptoms as early as last Friday, health officials said.
Vison, a nurse at Texas Health Presbyterian Hospital Dallas, where Duncan was being treated and later died, flew to Cleveland on Friday to help plan her wedding. She returned to Dallas on Monday. She called health officials before her flight on Monday, reporting a minor fever. But the Center for Disease Control and Prevention told her it was okay to get on the plane.
Because she may have been sick earlier than officials believed, the CDC is expanding their investigation to people the 29-year-old nurse may have come into contact with over the weekend. Included are passengers who were on her flight to Cleveland, Fox 8 Cleveland reported.
Frontier has reached out to passengers on five flights that used the same airplane Vinson flew on, the Denver Post reported. Anyone who flew with her is encouraged to call 1-800-CDC INFO.
A CDC spokesperson told the Wall Street Journal on Thursday that it was possible that passengers on Vinson's Friday flight may have contracted the virus.
Earlier this week, CDC Director Tom Frieden said that because Vinson's fever was low on Monday, it is unlikely that she was contagious. Still, he said it was mistake for her to fly.
Seven people have placed themselves under self-quarantine in Northeast Ohio after coming into contact with Vinson during her trip to Ohio. According to Fox News 8, people who were at the Coming Attractions bridal shop in Akron on Oct. 11 from 12 to 3:30 p.m. have been asked to call the health department.
Some schools in Texas and Ohio have also canceled classes because students or staff flew on the same airplane as Vinson.
Vinson is the second person in the United States to be infected with Ebola on U.S. soil. She and fellow nurse Nina Pham were infected after caring for Thomas Eric Duncan, the Liberian man who was the first person to be diagnosed with the virus in U.S. Duncan died on October 8th.
Read more from HuffPost on Ebola:
The Uncensored Reality Of Covering Ebola As A Journalist
All The Times The World Tried To Warn Us
Why We Won't Have An Ebola Vaccine For Years
The Most Destructive Ebola Myths, Debunked
What Actually Happens When A Person Is Infected
BEFORE YOU GO
PHOTO GALLERY
Symptoms of Ebola