It may be easy to forget sometimes, but Apple doesn't just make iPhones. It also makes computers, and it unveiled some new ones at an event in Cupertino, Calif., on Thursday. Here's what's new:
iMac With Retina Display
This new iMac has what Apple is calling a "Retina 5K display," with 14.7 million pixels -- seven times more pixels than your average HD TV, according to Phil Schiller, Apple's senior vice president of worldwide marketing. He called it the "world's highest resolution display."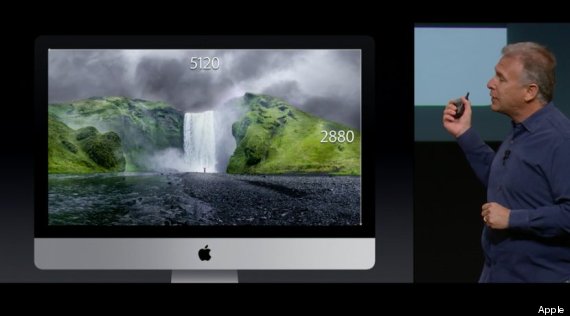 The computer's screen is 5 millimeters thin, and it will cost $2499. It starts shipping today.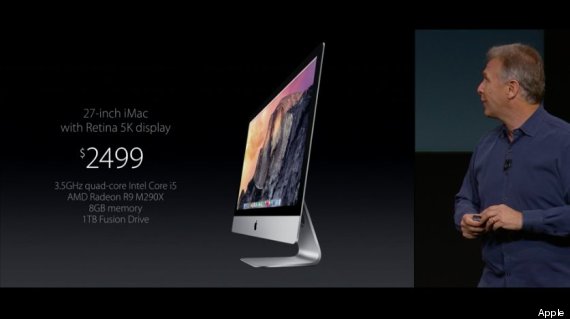 Apple also revealed a new Mac Mini, which it calls the "world's most energy-efficient desktop computer." It will cost $499.
OS X Yosemite
Apple also unleashed its new desktop operating system, Yosemite. First announced at Apple's developer's conference last June, Yosemite became available as a free download on Thursday after Apple's event. Here's what you can look forward to:
Desktop calling and texting
Soon every message on your iPhone will also be on your Mac. With Yosemite, you can send and receive texts on your computer as long as your iPhone is connected to the same WiFi network.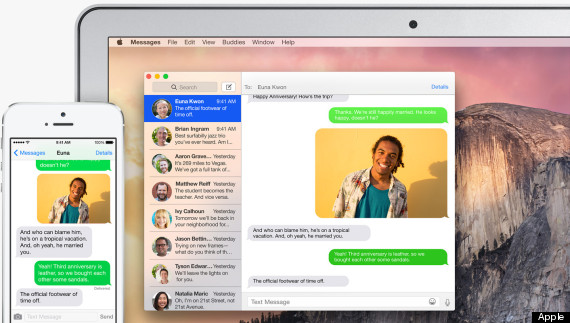 You can even make phone calls from your Mac without any extra fee when your iPhone and Mac are connected to the same WiFi network. If you get a phone call while you're on your computer, you'll get a notification and can answer right on your Mac.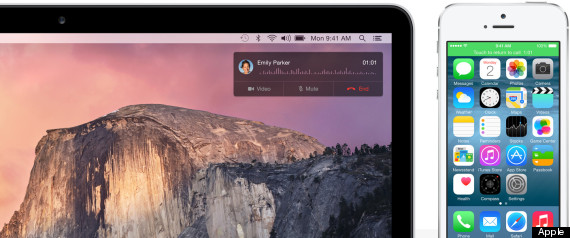 Better search
You know that little magnifying glass at the top right corner of your desktop? That's called Spotlight, and it searches your entire computer for whatever files you need. Apple's updated Spotlight in Yosemite can now search through much more -- including Wikipedia, apps, your calendar, the Internet, iTunes and more.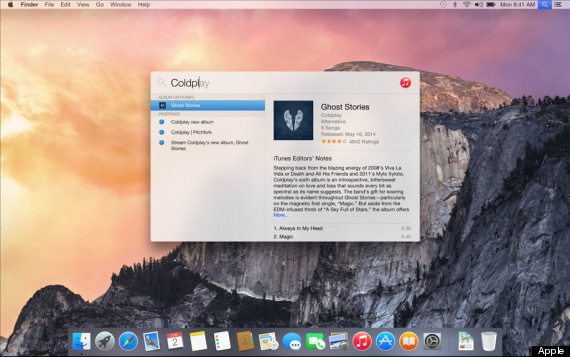 Spotlight could change the way you use your computer, as you can access apps, documents and the Internet all at once. Still, it's no Google (Spotlight uses Bing, after all).
New design
Apple has a sleek new design with Yosemite, as well. There's some new translucency in your toolbars and elsewhere.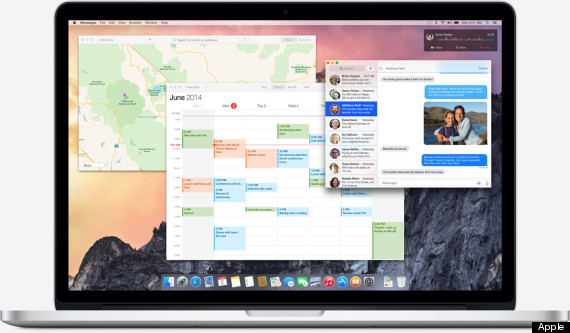 The apps have new buttons at the top left of each screen, and the dock at the bottom of your desktop has a new look, as well. There's also a new font on Yosemite, which you can see below.