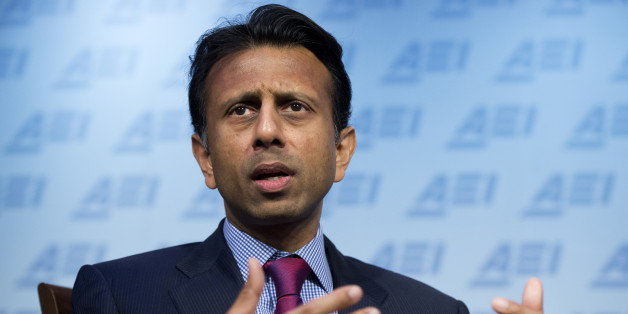 Louisiana Gov. Bobby Jindal (R) says President Barack Obama's "incompetence" is to blame for his administration's lackluster response to the growing Ebola outbreak in West Africa and the United States.
The possible presidential contender took to Twitter on Thursday to lambast the president, whose "tenure has been anything but competent."
Obama, Jindal said, "seems to be more focused on getting through the 24-hour news cycle than actually solving the Ebola problem."
"Every day comes with another press conference and another admission from the White House about what they should have done differently," he added. "First [Obama] said it was unlikely that Ebola would reach the United States. Then it did. Then [Obama] said it was unlikely that Ebola would spread. Then it did."
Jindal then decried the "so-called experts" in Washington, whose response to the crisis "always turns out to be a complete 180 from the White House's talking points."
On Thursday, the administration announced it was instituting screenings for the deadly virus for passengers from West Africa to three more major U.S. airports. Nina Pham, the first nurse stricken by the virus in the U.S. after treating a Liberian man in Dallas, is being flown to the National Institutes of Health in Maryland.
BEFORE YOU GO
PHOTO GALLERY
United States Governors