Everyone knows it's almost impossible to take a group photo where everyone looks awesome at the same time. But what if we told you there was a simple way to combine a few imperfect photos to create the perfect one?
Well, there is. If you upload a succession of photos of the same people to Google+, the "Auto Awesome" feature will make composites of the ones that it considers the best.
To test out the feature, HuffPost Technology Editor Alexis Kleinman and I took a couple photos at the office. Note: These photos were taken in the morning, so our smiles were a little forced.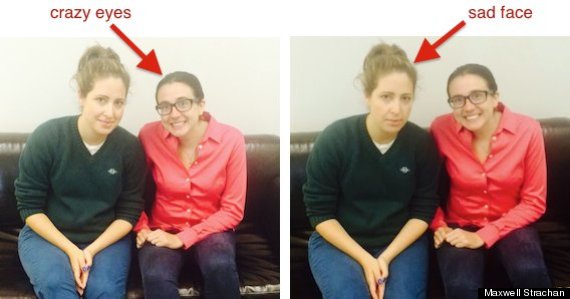 None of our photos were truly perfect, but after I uploaded the collection to Google+, bam, a smiley photo of the two of us: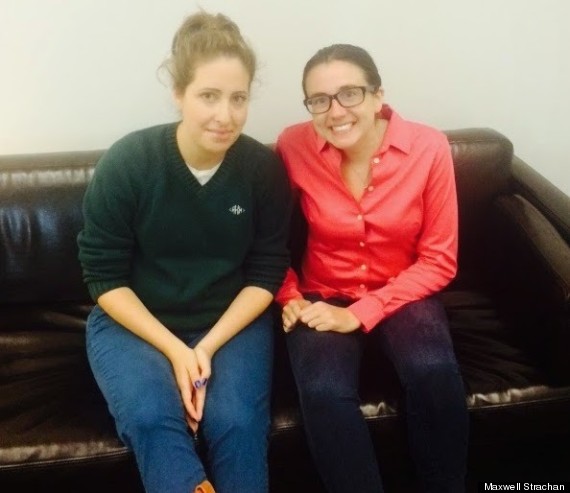 Here's how to take advantage of this magic on your laptop:
1. Go to Google+. If you have a Gmail account, you may already have one and just don't know it. Just go here to check or sign up. If you don't have Gmail, then you can't use Google+.
2. Select Photos in the left Home sidebar. And then choose Upload Photos.
3. In your album, you'll see the blended photo marked with a star. None of the photos in the burst have been deleted. You just automatically have an extra enhanced photo there.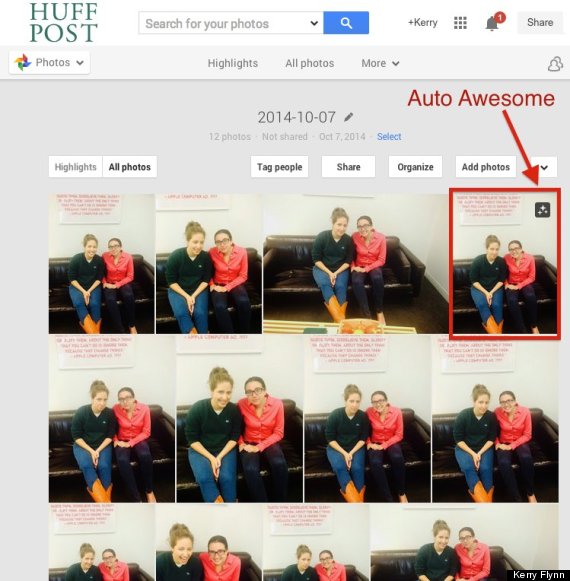 And that's it! Beautiful photos can now be yours.
Warning: If you upload more than 5 similar-looking photos but with some movement, Google's algorithm will chose to make a gif instead. If you have the Google+ app on an Android phone, you can choose which photos will make up your gif. Otherwise, Google chooses for you.