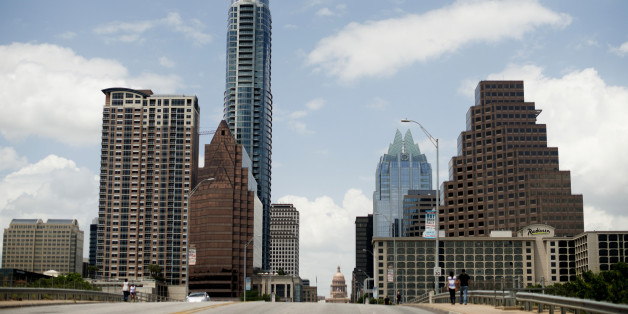 The capital of Texas has a bold, new goal regarding veteran homelessness, and they have about 14 months to achieve it.
On Wednesday, Austin became the latest major U.S. city to pledge an end to veteran homelessness by 2015, KVUE News reported. Mayor Lee Leffingwell announced that, by pulling resources together with local organizations dedicated to the cause, the city will aim to have zero homeless vets on its streets by the end of 2015.
The goal goes hand-in-hand with Michelle Obama's Mayors Challenge to End Veteran Homelessness -- an initiative launched in June that encourages local efforts across the country to conquer the crisis by the end of next year. So far, about 225 communities have taken the pledge -- including Chicago and Los Angeles -- according to the National Alliance to End Homelessness.
"As a veteran myself, and as an American, I believe we owe a debt to those brave men and women, frankly a debt that can never be repaid," Mayor Leffingwell said during the announcement, KVUE News noted.
According to data collected in a January 2014 survey by the Ending Community Homelessness Coalition (ECHO), there were 1,987 homeless individuals in Austin, and 176 of them were veterans. The figure marks significant progress, as KVUE News reported, as Austin saw the number of homeless veterans drop 66 percent since 2011.
Similar progress has been tracked nationally as well. The Department of Housing and Urban Development, Department of Veterans Affairs and U.S. Interagency Council on Homelessness (USICH) announced in August that there's been a nearly 40 percent drop in the number of veterans sleeping on the street since 2010.
BEFORE YOU GO
PHOTO GALLERY
Foods Things Only Austinites Would Understand