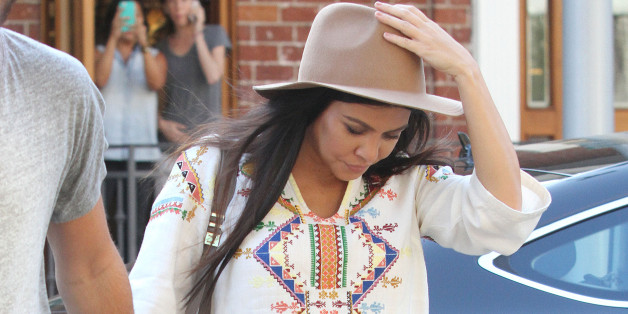 We've said it before and we'll say it again: Kourtney Kardashian's pregnancy style is not your average maternity wear.
The 35-year-old reality star, who is pregnant with her third child, slipped into her 17-year-old sister's white minidress as she stepped out in Beverly Hills on Oct. 16. Kardashian apparently didn't ask Kylie Jenner before she borrowed the outfit, but she owned up to the petty theft in the caption of an Instagram photo, writing: "Shout out to my fashionista sister @kyliejenner for letting me borrow your dress AKA I stole it and you had no idea but for not freaking out when you see me wearing it."
One downside of being a celebrity? The paparrazzi photos will let your sister know if you take her clothes without asking.
BEFORE YOU GO
PHOTO GALLERY
35 Of Kourtney Kardashian's Best Beauty Moments