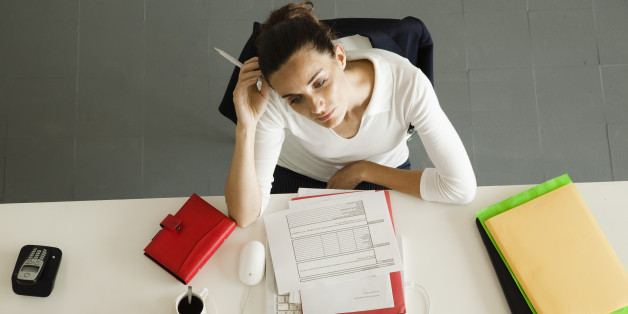 Jessica Thompson is a professional dancer in Sydney, Australia. This is her personal GPS Guide on how she stays relaxed despite her demanding career.
In my career, I have spent a great deal of my life dealing with stress and anxiety. The pressure of performance is a part of the everyday grind for me, and it has been an essential part of my journey to becoming a mature artist. I had to learn how to manage my own nervous energy, fatigue and the general demands of a career often centered around the achievement of physical perfection (which, of course, is not really achievable at all). The tricks below are little gems of wisdom I have uncovered over the years. Give them a try when you're searching for peace and clarity when the "performance-related stress" you might experience in your life or at work becomes too overwhelming.
PHOTO GALLERY
Jessica Thompson's GPS Guide
Jessica Thompson has enjoyed an illustrious career dancing with The Australian Ballet Company, Royal New Zealand Ballet Company and Sydney Dance Company, where she is currently a dancer. She has travelled the world and performed in London, Shanghai, Tokyo and throughout South America and the United States. After many years of filling countless journals with her experiences relating to moving beyond fear and finding creative freedom and love, in life and in the studio, she feels passionate about sharing her modest pearls of wisdom and her ongoing experience with like-minded souls through her independent writing. She is married to a handsome kiwi, is a self-confessed beach bum and chocolate monster and currently lives in Bondi in Sydney, Australia. You can connect with her at her blog www.heartsweat.com.
This GPS Guide is part of a series of posts designed to bring you back to balance when you're feeling off course.
GPS Guides are our way of showing you what has relieved others' stress in the hopes that you will be able to identify solutions that work for you. We all have de-stressing "secret weapons" that we pull out in times of tension or anxiety, whether they be photos that relax us or make us smile, songs that bring us back to our heart, quotes or poems that create a feeling of harmony or meditative exercises that help us find a sense of silence and calm. We encourage you to visit our other GPS Guides here, and share with us your own personal tips for finding peace, balance and tranquility.
BEFORE YOU GO