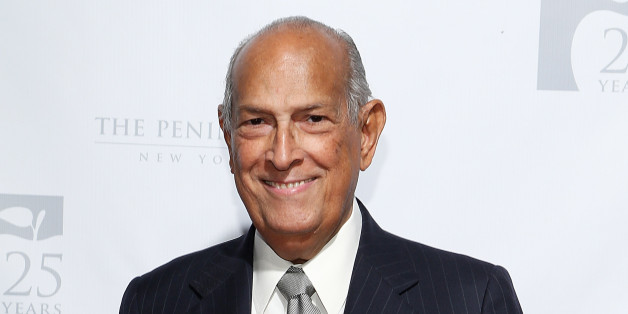 "Fashion is about dressing according to what's fashionable. Style is more about being yourself." -- Oscar de la Renta, Vanity Fair, 2009.
Legendary fashion designer Oscar de la Renta died on Monday but his iconic designs will live on. A true American icon, de la Renta dressed women in the public eye. His beautiful designs were seen on the likes of Sarah Jessica Parker to Oprah to Hillary Clinton (you can thank him for some pretty awesome pantsuits).
Since becoming a household name in the 1960s, de la Renta has been referenced repeatedly in pop culture and fashion. But there's more to this designer than stunning evening gowns. Here are five surprising things you might not have known about de la Renta.
1. He reimagined the official uniforms for Boy Scouts of America in 1980.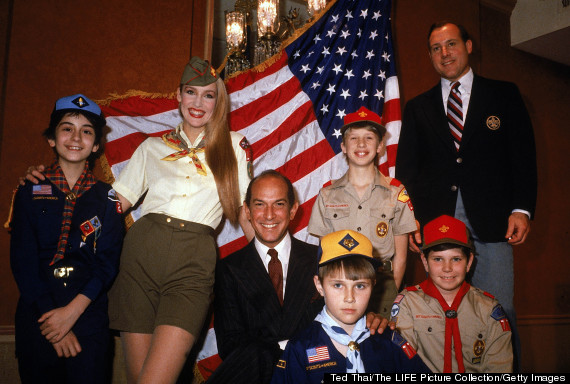 Boy Scouts model new uniforms w. designer Oscar de la Renta & model Jerry Hall.
Most people think of couture gowns when they think of de la Renta, but according to Scouting Magazine, the designer took on the two-year task of remaking the official uniforms boys, girls and adults. He transformed the previously constricting military-style uniforms into more functional outfits by switching out the pants and designing new shirts that were made to use "de la Renta-designed neckerchiefs."
"It should be suitable for strenuous activity; it should be made from an easy care fabric; and at the same time the wearer should still look like a Scout," de la Renta told "Scouting Magazine" in 1980.
2. He convinced Anna Wintour to put Hillary Clinton on the cover of Vogue.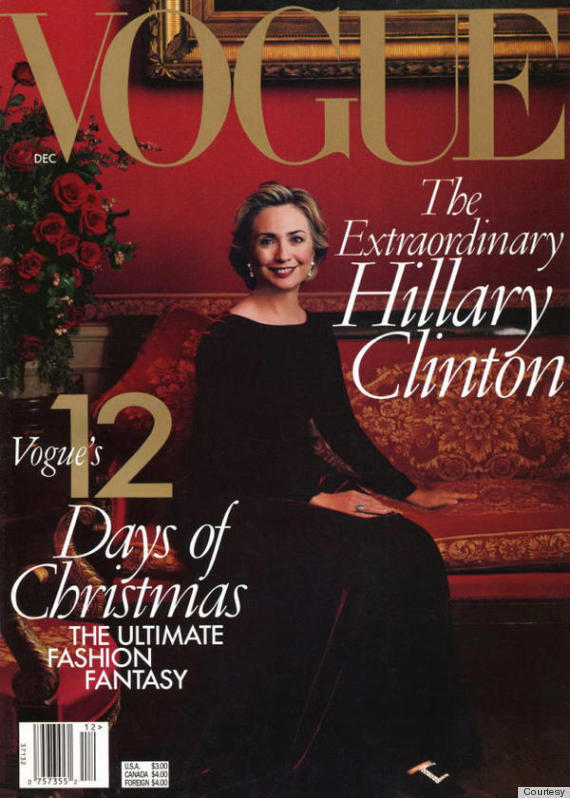 Vogue has a history of photographing first ladies, however the magazine did not put a first lady on its cover until de la Renta told Anna Wintour that Hillary Clinton's 1998 photo shoot should be a cover. "I think that article, it helped demystify my mom," Chelsea Clinton said in a 2013 interview about the designer. "The first encounter that [readers] would have had with her before they read the article was her looking so magnificent in Oscar's dress on the cover."
3. He took out a full-page ad to respond to a negative review.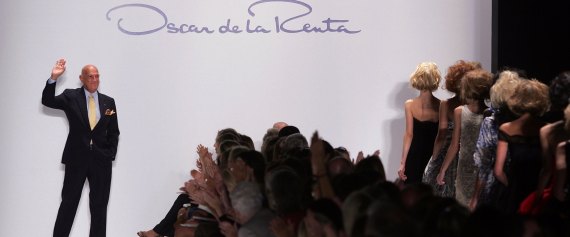 In 2012, then New York Times fashion critic Cathy Horyn wrote some pretty harsh comments about his 2012 collection (read: "Mr. de la Renta is far more a hot dog than an éminence grise of American fashion.") As a response, de la Renta purchased a full-page ad in Women's Wear Daily and wrote, "If you have the right to call me a hot dog, why do I not have the right to call you a stale three-day old hamburger?"
4. He adopted his son from the orphanage he founded in the Dominican Republic.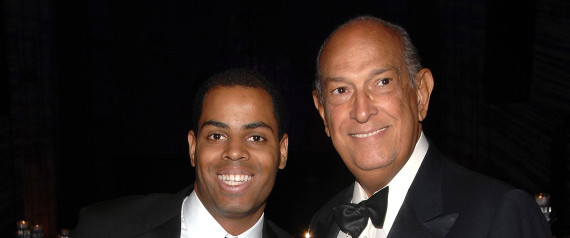 De la Renta said in a Bill Clinton Presidential Library tribute video that his orphanage in his native country was started "totally by accident" when a woman asked him if he would help her. It started with a small school but then he "fell in love with it." He loved it so much he even adopted his son, Moises, from the orphanage. "My only ambition for Moises was that he would be a good-hearted man," de la Renta said in the video. "And that he is."
5. Michelle Obama made her first public appearance in an Oscar de la Renta dress just weeks before his death.
The first lady is known more for putting smaller designers on the map and steering towards more affordable options, but for the first time in her tenure as first lady, Obama followed in the footsteps of Kennedy and Clinton and donned a de la Renta frock from his 2014 Fall collection at her White House Fashion Education Workshop.
BONUS: Many of his closest friends say he was a great singer.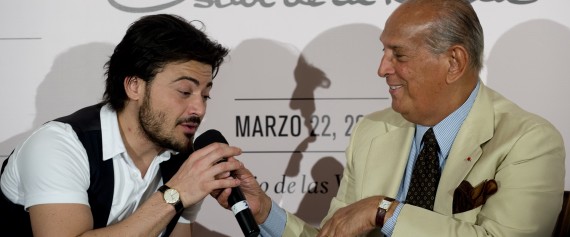 De la Renta with Italian tenor Vittorio Grigolo in 2013.
In the Bill Clinton Presidential Library tribute video to de la Renta, Diane von Furstenberg says, "Oscar is [...] an incredible singer. I love to watch him sing." And Anna Wintour says, "You know, he sings every night!"
All images courtesy of Getty unless otherwise indicated.
BEFORE YOU GO
PHOTO GALLERY
Intimate Oscar de la Renta Moments