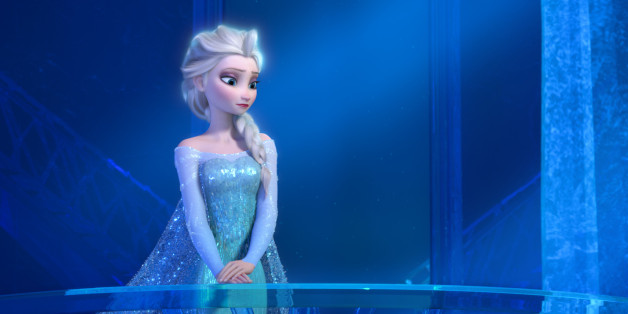 Walt Disney's protagonists run the gamut from a mouse to a mermaid to an ice queen, but the famed animation studio doesn't have a leading character with Down syndrome. A couple from California's Bay Area is hoping to change that.
Keston Ott-Dahl and her wife, Andrea, are parents to Delaney Skye, a 15-month-old girl with Down syndrome. Delaney is "mesmerized" by Disney princesses, and Ott-Dahl says, "It breaks my heart to know that she has no role models like herself."
Keston recently took action and went to Care2.com to launch a petition aimed at getting Disney to introduce a new hero or heroine her daughter can look up to.
The petition reads, in part:
Disney does a great job of depicting right from wrong. It has long providing wonderful moral lessons that teach our children to be good people -- but sadly, the company comes up short in one critical area. Its movies have almost no representation of disabled people, those often bullied and looked down upon by their fellow children. What wonderful lessons of diversity, compassion, and acceptance Disney could teach our kids if they promoted disabled characters as heroes and heroines in their beloved movies!
Ott-Dahl said that having such a character in the Disney family could bring awareness among youngsters who watch Disney movies. This, in turn, could increase understanding and put an end to bullying.
"When kids are growing up and seeing these characters, they're not thinking of a classmate with Down syndrome. They're seeing a beautiful princess," she told the Orlando Sentinel.
As of Tuesday, the petition neared 41,000 signatures.
Disney has portrayed characters with disabilities in films like 2003's "Finding Nemo" and 1996's "The Hunchback of Notre Dame." However, some agree the company could do more.
"They do touch on cultural differences and acceptance of diversity, but I do think Disney misses a big piece by not showcasing individuals with Down syndrome and other disabilities," Kellie Perez, senior director at the Down Syndrome Association of Orange County, told the Orange County Register. Perez is the mother of a 22-year-old daughter with Down syndrome.
A representative for Walt Disney was not immediately available for comment.