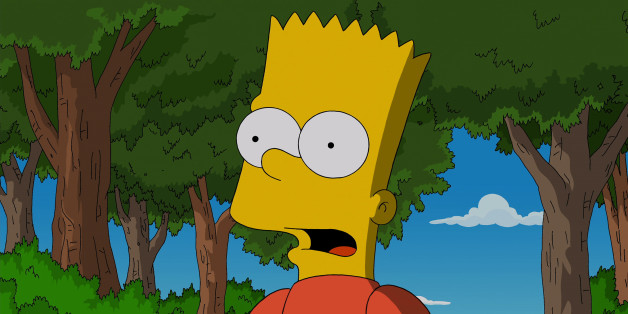 It's a Simpsons miracle.
Cable network FX on Tuesday launched Simpsons World, a streaming website and app that lets fans watch any of the storied franchise's 552 episodes whenever they feel like it. Simpsons World comes after FX offshoot FXX broadcast a 12-day marathon in August showing each episode in chronological order. As FXX still has the rights to the episodes and the marathon was such a hit, it's now letting viewers watch at their own pace.
Simpsons fans can access the episodes via the FXNOW or Simpsons World apps. They're also accessible at SimpsonsWorld.com. The apps will be available on iOS, Android, Xbox Live, Apple TV and Samsung Smart TV, Deadline reports.
(Scroll down for a look at the site).
There is a catch, however: In order to access full episodes you must subscribe to FX via your cable provider.
Still, Simpsons World promises to add serious value to your cable subscription. At launch, it includes features such as trivia, Simpsons news, a comprehensive search function and a variety of playlists that group episodes by theme and character, Uproxx reports.
In January, Simpsons World will launch even more features, such as the ability to share personally curated playlists and clips through social media.
"We'll make it easy for you," FX Networks COO Chuck Saftler told IGN. "We'll curate for you; you can curate for you; you can curate for us. It can be lean-forward; it can be lean-back."
The app is apparently heavily influenced by and named after show creator Matt Groening's 20th Anniversary book "Simpson's World." But this app isn't necessarily only about looking back.
"Fans will be able to seamlessly move in and out of the deepest digital archive of any TV series online ever – wherever they are and however they want," FX Networks marketing and on-air promotions chief Stephanie Gibbons said in a statement.
As Simpsons executive producer Al Jean put it, "Hello 'Simpsons World,' goodbye free time!"
All we can say is, "Ay caramba!"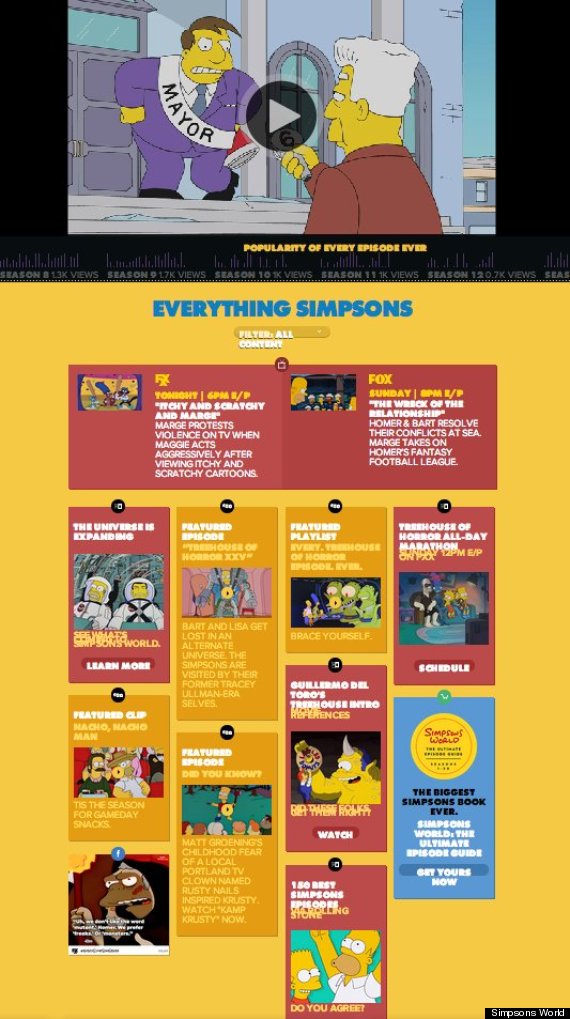 CORRECTION: This article initially misstated the length of the marathon as 12 hours; it ran for 12 days.