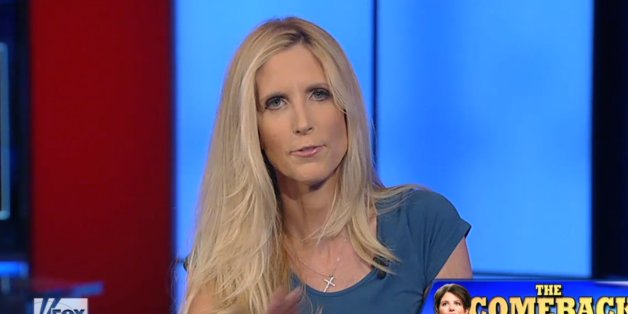 Sean Hannity was really hoping to gossip about Monica Lewinsky breaking her public silence at the Forbes' 30 Under 30 summit on Monday. But Ann Coulter wasn't having it.
Hannity teased his segment Tuesday night with a nearly 2-minute clip from Lewinsky's speech, after which he asked Coulter to respond, but she refused.
"I can't believe you are making me talk about this," she said.
Coulter equated Lewinsky's speech to "some aging celebrity's farewell tour" and told Hannity that she was present to discuss the upcoming midterm elections and nothing else.
"The only reason I am here right now is because the most important political event, at this point, in our lifetimes is going to happen two weeks from now," Coulter said. "I'm here to talk about the election and not this aging intern whose greatest moment was being attacked by Matt Drudge."
H/T Mediaite