It's no fun looking like a cop killer.
Ask James Tully, whose morning walk to work -- complete with a camouflage cap and a backpack -- takes him through Canadensis, Pa., where police are spending $1.3 million per week trying to find alleged cop killer Eric Frein.
Tully claims that officers have stopped and questioned him at least 20 times on his walks along the backroads of Canadensis. He was even stopped while ABC News was recording him.
"Because I'm walking and I'm carrying a book bag, and for some reason people seem to think I'm the one they're looking for," he told reporters. "The one they're hunting for, he's not going to stand out... He's going to try and blend in."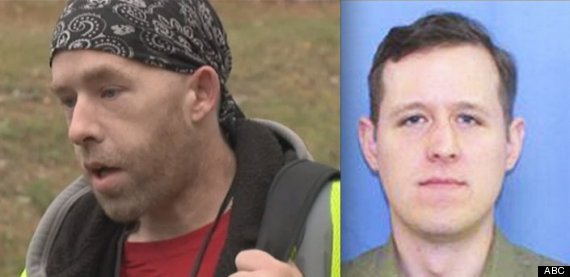 Pennsylvania State Police wouldn't comment, but said Tully should file a complaint if he feels he's been wronged.
Authorities are still tense after the shooting on Sept. 12, when Frein allegedly shot and killed a state trooper. At 5 a.m. on Tuesday, police closed down Pocono Mountain School District on reports of a Frein sighting, according to Fox News. That said, false sightings happen on a routine basis.
Like Us On Facebook |

Follow Us On Twitter |

Contact The Author