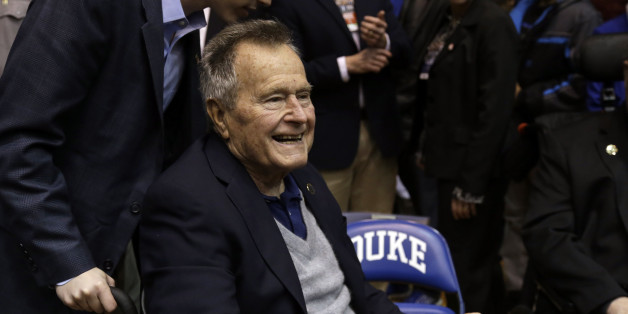 WASHINGTON -- Former President George H.W. Bush and his wife, Barbara Bush, endorsed Maine Gov. Paul LePage (R) in his re-election bid on Wednesday.
In a joint statement, the Bushes -- who have long had a residence in Kennebunkport, Maine -- praised LePage's efforts to repay the state's Medicaid debt to its hospitals.
"We love Maine, and care deeply about our family and friends and the hard-working people who live there. We are writing you today because Governor Paul LePage is our kind of get-it-done leader, who we firmly believe is committed to solving the toughest problems facing Mainers," the former president and first lady wrote.
This isn't the first time that the 41st president has weighed in on the 2014 elections. He also endorsed Georgia Republican David Perdue in his bid for U.S. Senate. Bush told Perdue's Democratic opponent, Michelle Nunn, to stop using his image in a campaign ad.
In a tight race, LePage is virtually tied with his Democratic challenger, Rep. Mike Michaud, according to HuffPost Pollster.
BEFORE YOU GO
PHOTO GALLERY
George H.W. Bush's Sock Styles