Adrenaline junkies the world over have been following a different World Series.
The Cliff Diving World Series recently wrapped up at the Ik Kil cenote, also known as the "well of sacrifice," on Mexico's Yucatán Peninsula. It was exactly what you would imagine: divers gracefully fling themselves off a ledge almost 90 feet high, reaching speeds of nearly 53 mph, and tumble gracefully into the deep black water below. It goes against basic instinct, and it makes Olympic divers look like amateurs.
The seven-stop world series started on May 10 in Cuba and graced some of the more stunning watering holes around the world, including spots in Ireland, Norway and Spain. Red Bull, energy drink purveyor and apparent endorser of insanity, has added to its litany of viral videos by capturing the action.
Fourteen men and nine women divers competed in their respective divisions. Rachelle Simpson, of San Antonio, Texas, won the women's division and the UK's Gary Hunt dominated the men's division with a triple quad (three somersaults and four twists) that earned him a bunch of 9s from the judges.
The competition's first and only perfect 10, by the way, was earned by Orlando Duque at the World Championships in Kaunolu, Hawaii, in 2000.
Spot the divers in the terrifying pictures below: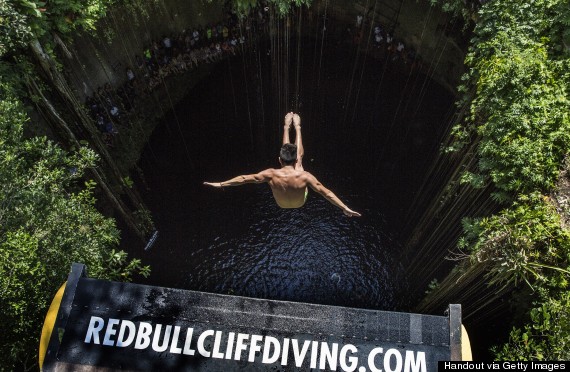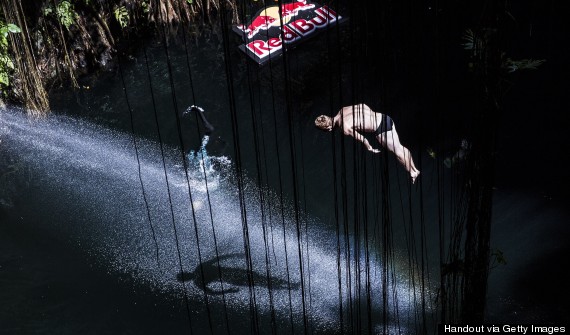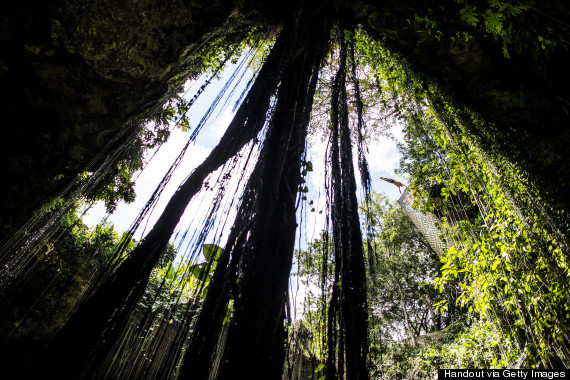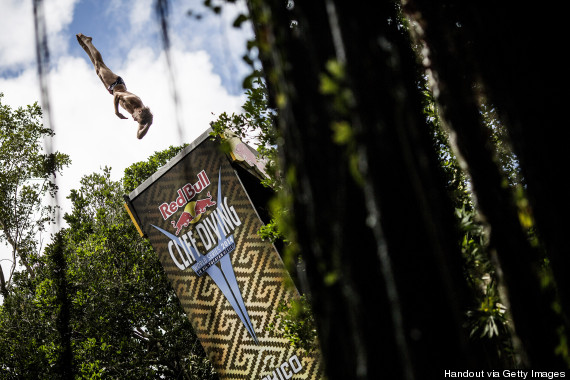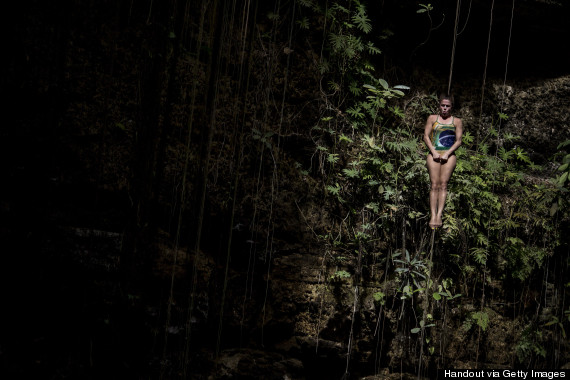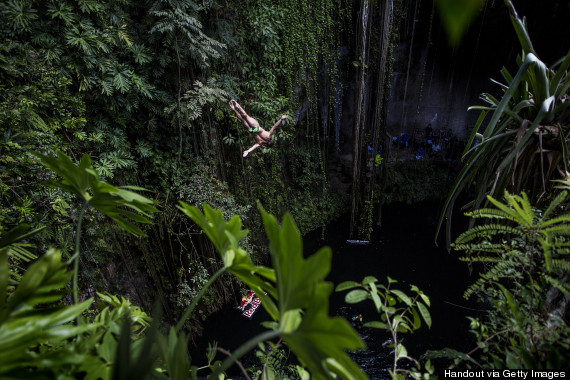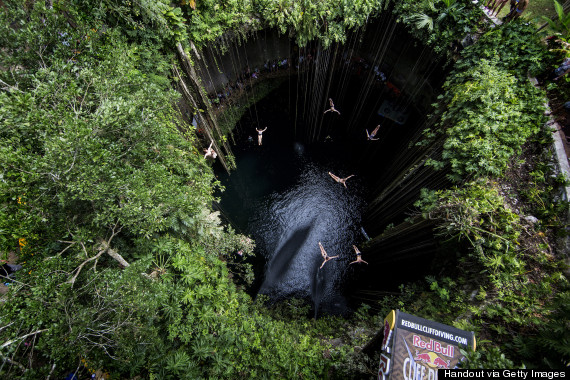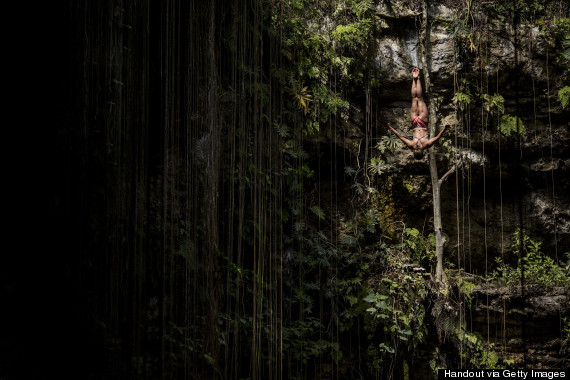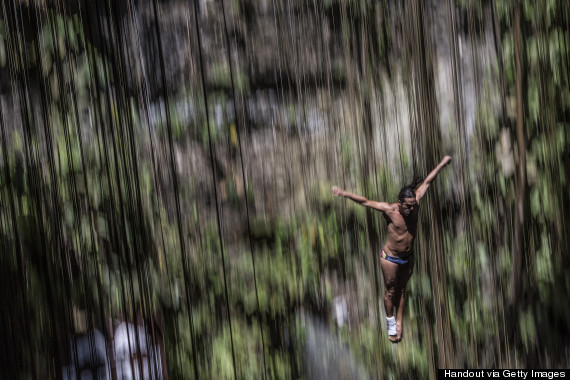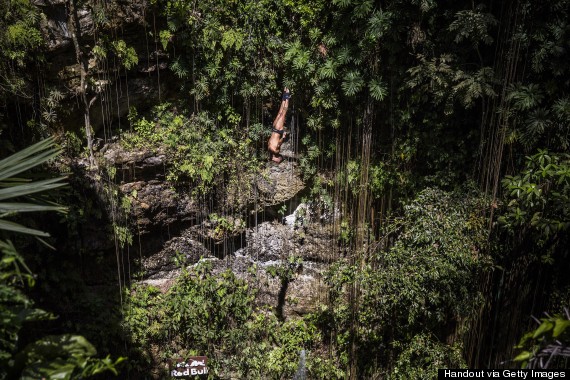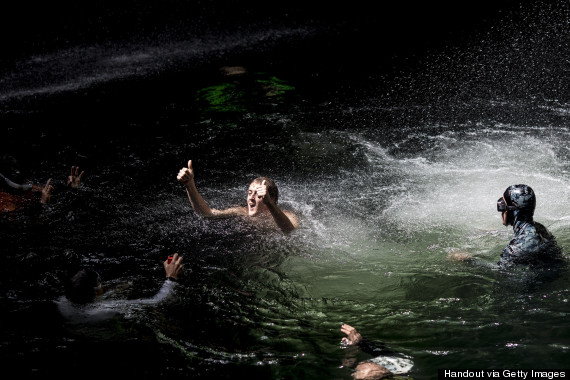 BEFORE YOU GO
PHOTO GALLERY
Gary Hunt Cliff Dives In Portugal