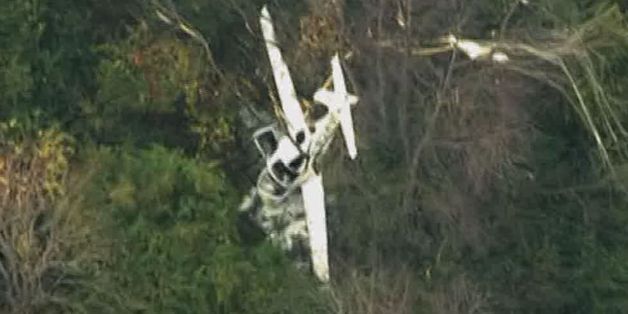 A helicopter and small plane collided in midair in a deadly accident on Thursday afternoon near a small airport northwest of Washington, D.C.
Three people were killed in the crash near Frederick Municipal Airport, according to NBC Washington. Two others were injured.
The plane was a single-engine Cirrus SR-22 and headed to Frederick from Cleveland, Tennessee, according to WHAG.
The Maryland State Police are overseeing the response, according to the Associated Press.
The small airport's website says it has 130,000 "annual aircraft operations."
PHOTO GALLERY
Plane and helicopter crash in Frederick, MD
(Photos courtesy of TV station WUSA)