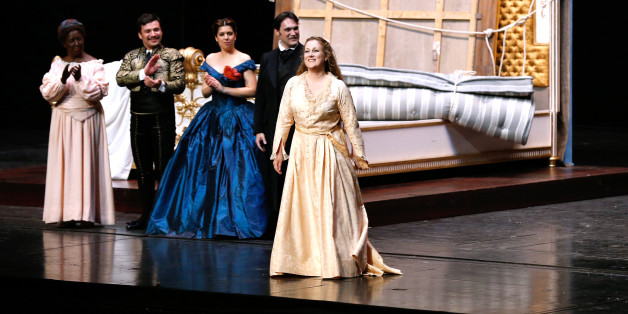 The government said Monday that it would circulate guidelines for cultural institutions on France's law against wearing full veils in public places after a woman at a performance of Verdi's "La Traviata" was asked by an attendant to remove the covering over her face or leave the audience.
Jean-Philippe Thiellay, the associate director of the Paris National Opera, told Agence France-Presse that some performers had complained after spotting the woman, who was sitting close enough to the conductor to be visible on the television monitors at the Opéra Bastille, the French capital's hulking, modernist opera house. The performers at the Oct. 3 production said they did not want to sing if the woman kept her face concealed, he said.
"I was alerted in the second act," Mr. Thiellay was quoted as saying by the news agency. The Paris National Opera declined to elaborate, but the Culture Ministry confirmed the account.
Read more on The New York Times
BEFORE YOU GO
PHOTO GALLERY
Know Your Veils