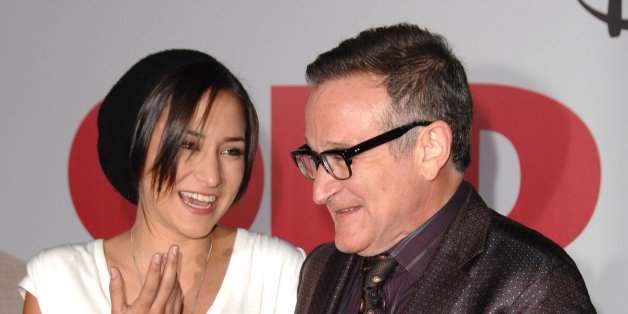 Robin Williams' daughter is keeping the memory of her late father alive in a very permanent and personal way.
On Tuesday, Zelda Williams shared a photo of the newly inked hummingbird on her right hand, along with the beloved actor's birthdate, "7.21.51." The tattoo is a tribute to her father, who died in August.
"For poppo," she wrote along with the photo. "Thank you to the incomparable @dr_woo_ssc for so beautifully bringing my reminders to life. I'll always put my hand out to shake with a smile."
The 25-year-old, who previously quit Twitter and Instagram after being taunted by trolls following her father's death, went on to say that she wasn't sure how she'd be using her account in the future.
"As for this Instagram, I don't know in what capacity I'll continue using it in the future, but I'm leaving it up regardless so that fake accounts hoping to use my name or misuse my family's photos will get no traction," she wrote. "To be clear, this is MY ONLY account. Publicly, I have Twitter, and this. If other people post quotes and photos claiming to be me or my family, please, do not send them personal information or click links, even for charity.They could be utilizing sympathy to scam you. For the record, no one has ever or will ever speak for me but me. Thank you."
[Photo via @zeldawilliams]
BEFORE YOU GO
PHOTO GALLERY
Celebrity Tattoos