Let's face it: the holidays can be both joyous and magical and a ticking time bomb of stress. Decorating can quickly eat up your time and energy, and you haven't even thought about the presents yet! Don't let your decor to-do list stand in the way of pie-eating and gift-opening this holiday season.
We partnered with Ziploc® brand, who understands that decorating for the holidays should be easy and painless, to create a list of simple yet elegant do-it-yourself holiday decorations.
1. Paper Flower Present Topper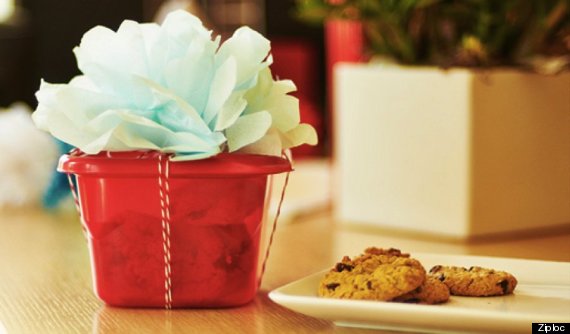 Make your gifts stand out with these bold and beautiful paper flower present toppers. Fill a vase with these colorful blooms or lay one at each place setting for a festive and handmade touch.

2. Easy Cranberry Centerpieces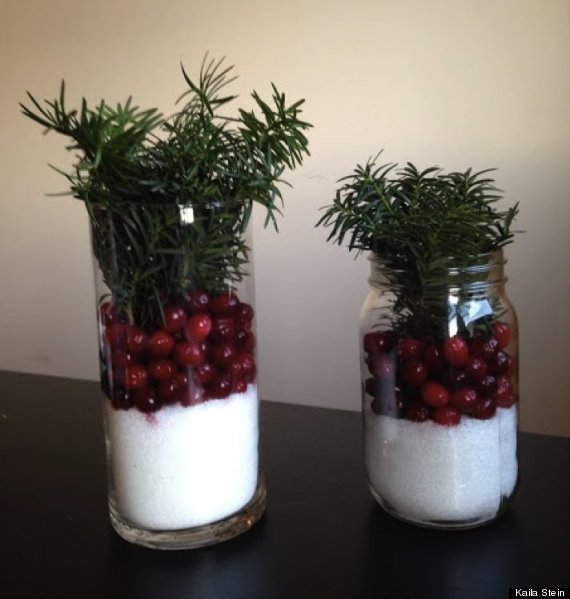 These centerpieces are simple, colorful and fragrant, and will fill your house with that festive, evergreen scent. Store leftover cranberries in your Ziploc® Freezer bags and save them for cranberry sauce.
3. Snowman Light Bulb Ornaments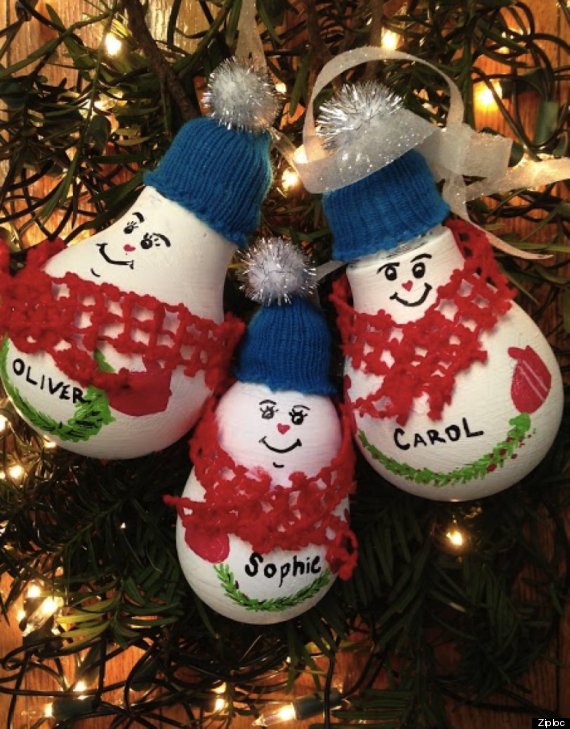 Let's be real. It does not get cuter than light bulb snowmen wearing fuzzy hats hanging from your tree…except maybe light bulb penguins. Re-use old light bulbs for this project.
What's more festive than a snow globe? Perk up your windowsills and holiday table with these fun and sparkly snow globes. Use any size jar you have around the house and break out the family photos for this project!
5. Snowman Fridge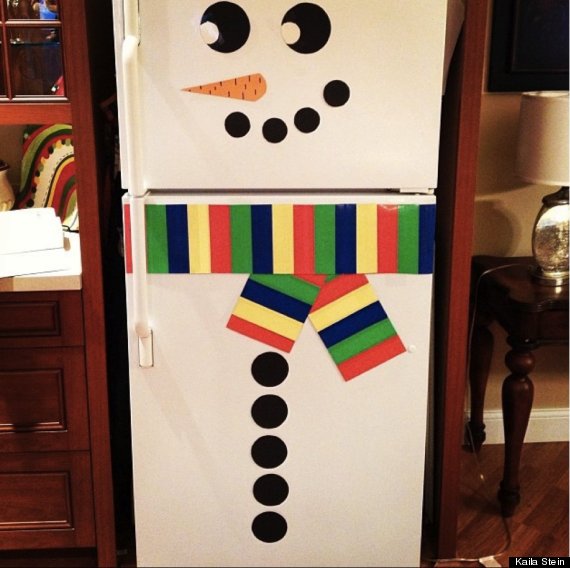 If all else fails, decorate your fridge like a snowman! Guaranteed smiles when reaching for leftovers.
6. Rustic Holiday Greeting Card Display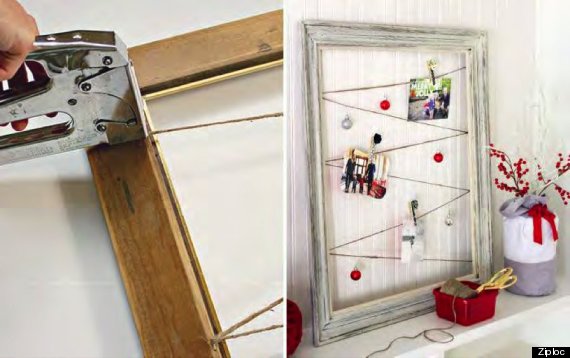 Frame 'em and hang 'em! We love getting holiday cards, but they can really pile up. Before you stash them away, try this stylish alternative. Give an old frame new life as a greeting card display.