New York health officials, along with officials from the Centers for Disease Control and Prevention (CDC), are currently retracing the steps of Dr. Craig Spencer, the Ebola patient currently being treated at New York City's Bellevue Hospital Center.
The process, known as "contact tracing," involves identifying, interviewing and monitoring the people Spencer may have encountered after his return to New York from Guinea via Europe on Oct. 17.
Department of Health and Mental Hygiene Commissioner Mary Bassett, M.D., said in a press conference Friday that the department's team of disease detectives operate like police detectives and try to account for "every minute" of Spencer's time and travels since Tuesday. The disease detectives are expected to present detailed findings later Friday.
Mayor Bill de Blasio said at the press conference that officials had originally identified four individuals Spencer had contact with. Three -- Spencer's fiancée and two friends -- are currently in isolation, while the fourth, the driver of the car service Spencer rode with Wednesday, was cleared on the grounds that the two had no contact.
Texas health officials, in conjunction with the CDC, completed the same process for Thomas Eric Duncan, the first person to be diagnosed with Ebola in the U.S., who died on Oct. 8.
For those who didn't major in public health, here's a handy infographic on everything contact tracing entails, courtesy of the CDC.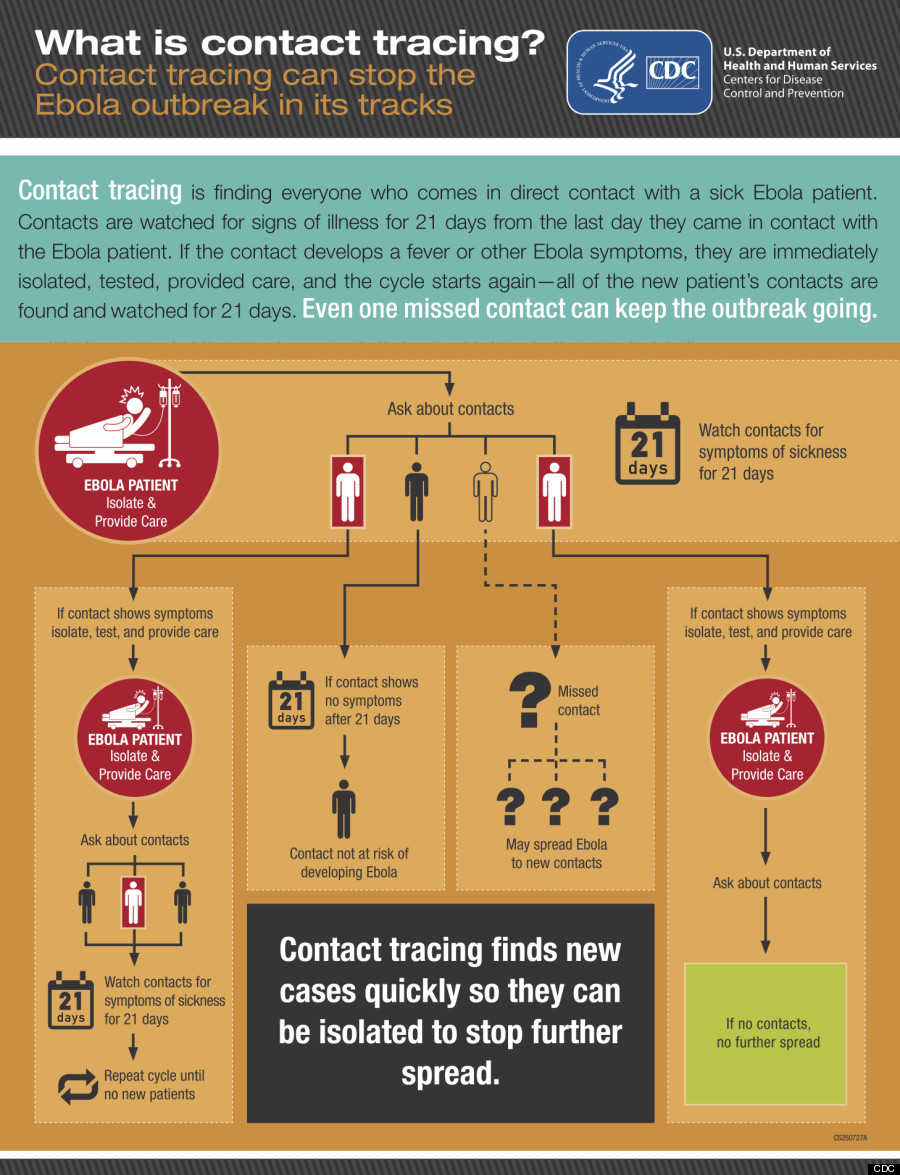 BEFORE YOU GO
PHOTO GALLERY
Symptoms of Ebola