How can you double your money? Personal finance expert Suze Orman says that it's possible to do, but it's going to take time. To figure out how long it's going to take, divide whatever interest rate you think you can get by the number 72, and whatever that number comes out to be, thats how long it will take to double. In these kinds of markets, you're looking at a time frame of around 12 years.
For more advice on managing your money, see Suze's personal finance tips:
PHOTO GALLERY
Suze Orman's Financial Advice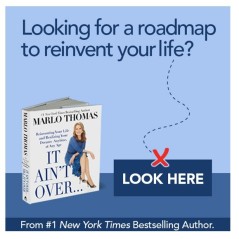 Add Marlo On Facebook:
Follow Marlo on Twitter:
Sign up to receive my email newsletter each week - It will keep you up-to-date on upcoming articles, Mondays with Marlo guests, videos, and more!