Personal finance expert Suze Orman says that, because health insurance premiums have increased about 30% over this past year, companies are starting to offer their employees not only a PPO, or "preferred provider organization," which means you get to choose what doctors you see, but the option of a HSA, or "health savings account," which you would fund yourself, but get a tax deduction to do certain things with. Your employer will give you $1,000 to start your fund. Unlike flexible spending accounts, which are a "use it or lose it" plan, you can keep that money in there, and at the age of 65 you can take it out. However, you will pay income taxes on that money if you are not using it for a medical reason. Suze loves HSAs because they're set up effectively -- most HSAs will allow you to have the same doctors as the PPOs, and your monthly premium will be less than a PPO. Suze recommends looking into an HSA, because you can also invest that money into mutual funds offered to you by your company.
For more advice on managing your money, see Suze's personal finance tips:
PHOTO GALLERY
Suze Orman's Financial Advice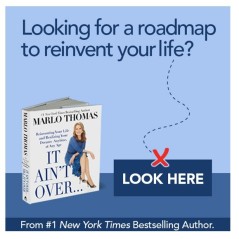 Add Marlo On Facebook:
Follow Marlo on Twitter:
Sign up to receive my email newsletter each week - It will keep you up-to-date on upcoming articles, Mondays with Marlo guests, videos, and more!