David Armstrong, the Arlington, Massachusetts-born photographer who rose to prominence alongside contemporary Nan Goldin in the late 1970s, died this past weekend at the age of 60. The artist, who had been suffering from liver cancer, passed away at a friend's house in Los Angeles on the night of October 25, his New York gallery representative Jason Costa confirmed to The Huffington Post.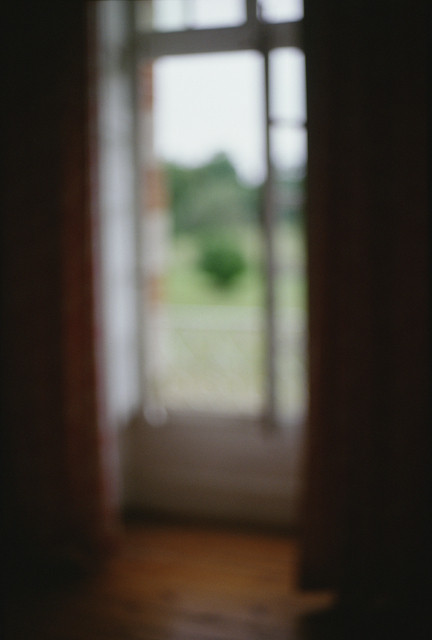 Armstrong studied painting at the School of the Museum of Fine Arts in Boston before moving to New York City, just in time to show his photographs at MoMA Ps1's pivotal "New York/New Wave" exhibition in 1981. He struggled with addiction early on, briefly returning to Boston in the mid-'80s to deal with his health. But he came back to NYC in full force in the late '90s, entering the world of fashion not longer after.
While shooting editorials was his day job, his fine art portraiture style -- soft and seductive monochromatic images of mostly male subjects -- brought him international recognition. "The images are romantic but far from erotic," William van Meter wrote for The New York Times in 2011. "They have a timeless quality," one likened to the classical tendencies of Renaissance painters.
Beyond his rich body of work, Armstrong became known for his former home in Brooklyn's Bedford-Stuyvesant neighborhood, a row house filled with shoot props and sculptural antiquities. The artist lived a quasi-reclusive lifestyle there for nearly a decade and a half, surrounded by his own objets d'art. The public was given a taste of his meticulous collecting in a Casa de Costa exhibition "The Dark Parade," consisting of photography and ephemera arranged carefully and claustrophobically across two floors of space.
"The way I fuss over things is insane," Armstrong confessed ominously in an interview with Guernica Magazine following the installation. "I could spend an hour with one little piece of confetti. It's really amazing the physics of things, because things don't stay. You have to do all this mad balancing."
"David Armstrong was most extraordinary," Jason Costa added. "I am fortunate that I got to spend so much time with an artist I admire. His impact on photography and the downtown New York art scene will undoubtedly continue, even in his absence."
Below is a selection of Armstrong's portraiture. May he rest in peace.
PHOTO GALLERY
David Armstrong