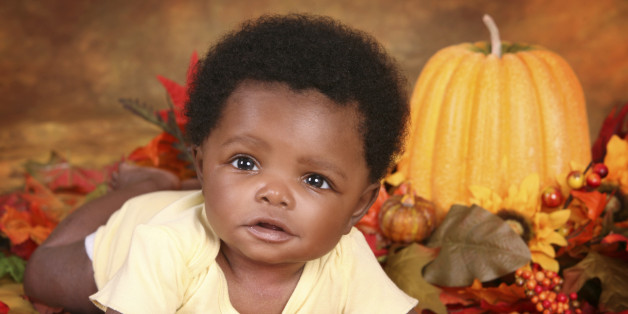 Horrors! It's almost Halloween, which, in addition to everything else, gives us the opportunity to look at some scary names. This year, instead of looking at the usual monstrous character suspects -- the ghosts and witches and evil spirits -- we're going to consider the real-life people who created and embodied the monsters, both on paper and on screen. And of course, it's their distinctive names that get them in our own squeaky door.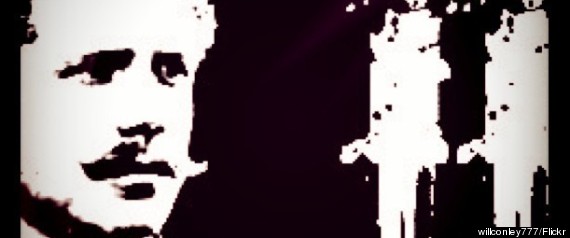 Author Ambrose Bierce wrote dozens of horror stories.
Ambrose Gwinnett Bierce was a respected and versatile 19th century author, critic and journalist who wrote dozens of ghost and horror stories, gathered together in an anthology called Can Such Things Be? The all-but-forgotten name Ambrose has a pleasant rosy, ambrosial feel. Popular in Bierce's time, it's still well liked on Nameberry, ranking at Number 267.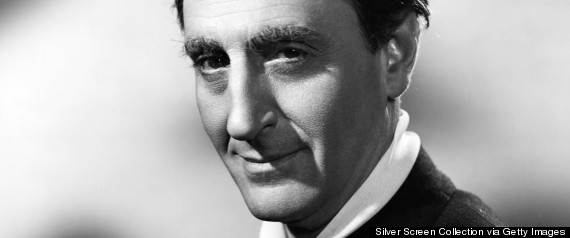 Actor Basil Rathbone appeared in many early horror films.
Before he became known as the quintessentially rational and intellectual Sherlock Holmes, Basil Rathbone was considered to have the perfect villain's profile, and appeared in several early horror films. Basil is one of those prototypically upscale British names that managed to invade the US list in the early 20th century, but -- especially after the pesto invasion -- has not been heard much lately.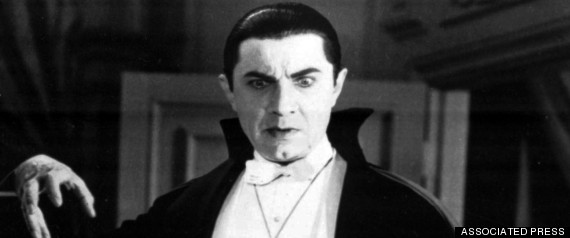 Bela Lugosi rose to fame playing Count Dracula and other horror film villains.
Talk about typecasting! Once Hungarian-born Bela Lugosi was cast as Count Dracula, in 1931, this one-time Shakespearean actor was condemned to a lifetime career as a Hollywood horror villain, playing monsters, murderers and mad scientists. The name Bela, despite such worthy namesakes as musician Béla Bartók, is a Slavic name that has never become a US resident, primarily due to its resemblance to the female Bella.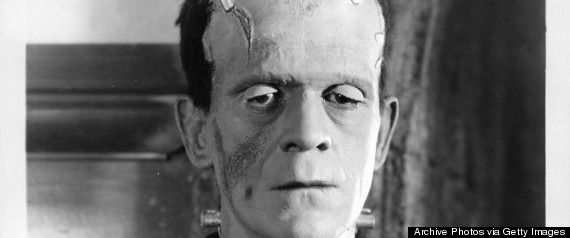 Boris Karloff played Frankenstein's monster in three films.
Boris Karloff, born William Henry Pratt, shared a similar fate with Bela Lugosi after portraying Frankenstein's monster in three films: much fame, but no chance for diversity. Boris -- probably because of its heavy Russian accent and, indeed, the Frankenstein association, has only made brief appearances at the bottom of the Social Security list, mostly in the sixties.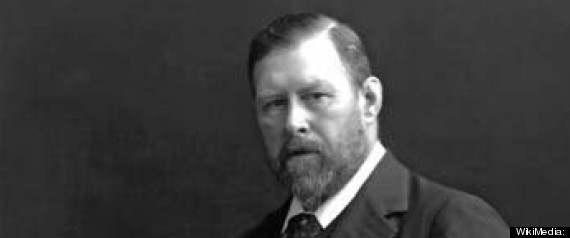 Bram Stoker wrote the iconic 1897 novel Dracula.
The creator of Dracula, Bram Stoker, an Irishman who was born Abraham, had been a theater critic and business manager before and while writing several horror novels, including the iconic 1897 Dracula. The alternate, non-Abe, nickname for Abraham, Bram is popular on its own in the Netherlands and is beginning to be appreciated here.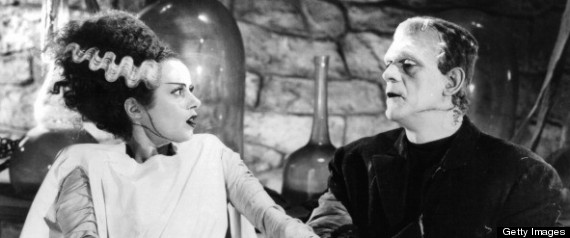 Actress Elsa Lanchester played the title character in The Bride of Frankenstein.
Her role as the title character in "The Bride of Frankenstein" was the highlight of British-born Elsa Lanchester's career, though she had an extremely long and varied run, with two Oscar nominations. Once deemed terminally dated, Elsa is now, thanks to her leading role in the Disney hit "Frozen," on the rise: she's Number 55 on Nameberry, and the third most popular name in Spain.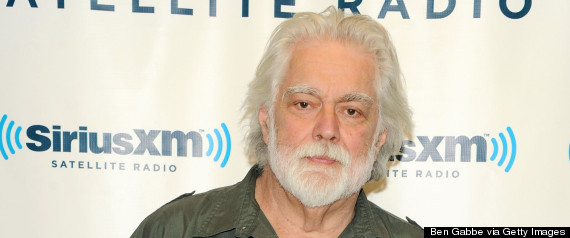 Actor Gunnar Hansen played the villain in The Texas Chain Saw Massacre.
Icelandic-born Gunnar Hansen is best known for playing the cannibalistic Jedidiah 'Jed' Sawyer, aka Leatherface, in the 1974 "The Texas Chain Saw Massacre." The Scandinavian Gunnar, a key figure in Norse legend, is making big strides here, ranking at Number 396. The more macho Gunner is even higher, at Number 239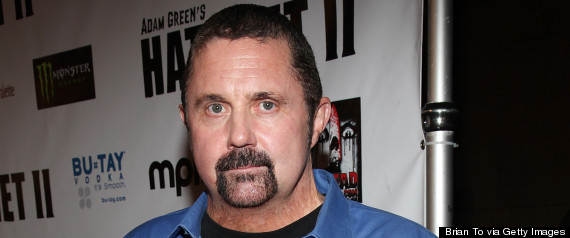 Kane Hodder played Jason Voorhees in four Friday the 13th movies.
Behind all the makeup and prosthetics creating the image of Jason Voorhees in four of the Friday the 13th films is actor Kane Hodder, who also starred in the Hatchet series. Kane is a multi-cultural name with many meanings, in addition to being a homonym for Cain. It's Number 418 on Nameberry.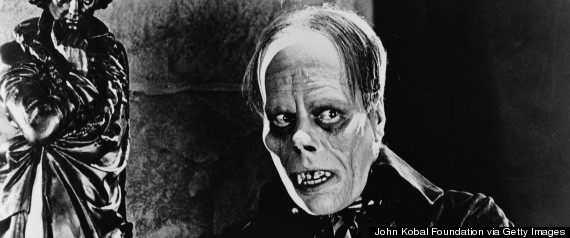 Leonidas "Lon" Chaney played the title character in The Phantom of the Opera.
Born Leonidas Frank Chaney, Lon Chaney was one of the most powerful actors of early cinema, starring in such silent horror films as "The Phantom of the Opera." A Spartan king, a saint and a character played by Gerard Butler in 300, Leonidas is a commanding leonine name that has always been on the lower ranks of the popularity list, now at Number 701. Son Lon Chaney, Jr, was christened Creighton.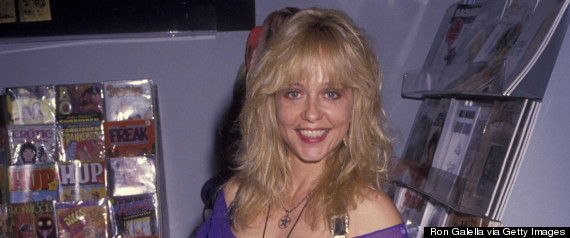 Linnea Quigley rose to fame as an 80's "scream queen."
Linnea Quigley is known as a scream queen via her roles in horror films of the 1980s and 1990s, particularly "The Return of the Living Dead" in 1985. Linnea is an attractive Scandinavian floral name that sounds a lot more au courant than most of the old Lin-names. It is currently a Top 20 name in Norway and Sweden.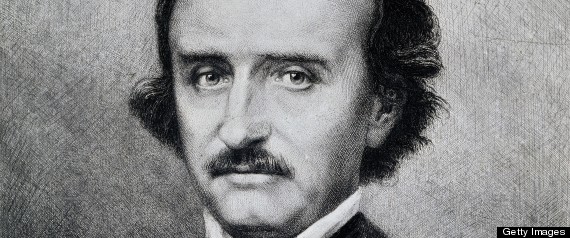 Edgar Allan Poe famously wrote many spooky stories.
Edgar Allan Poe is considered to have been an innovator in several genres -- including mystery and detective fiction and tales of the macabre. Among his spookier short stories: "The Pit and the Pendulum" and "The Tell-Tale Heart." Neither Edgar nor Allan has yet made a comeback, but the surname Poe could make a soft and poetic middle for either gender.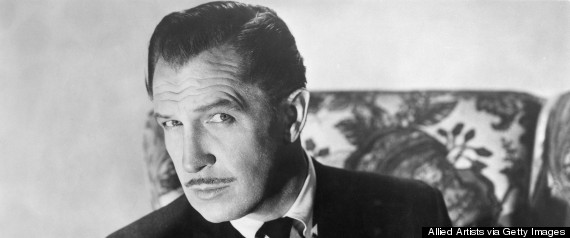 Vincent Price made a series of horror films, including the famous House of Wax.
The suave and erudite, Yale-educated Vincent Price is remembered for the series of horror films he made in the 1950s, including "House of Wax." Vincent is a stalwart classic that has recently ridden the wave of stylish V names; it's Number 101 on the national list, 154 on Nameberry, and the thirteenth most popular name in Sweden.
Like Us On Facebook |

Follow Us On Twitter |

Contact HuffPost Parents
BEFORE YOU GO
PHOTO GALLERY
Family Halloween Costumes