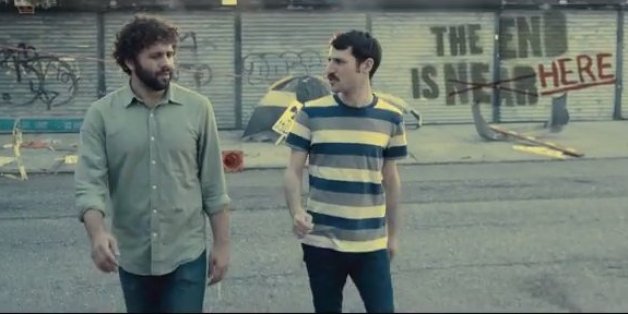 Could the key to surviving in post-apocalyptic New York just be acting like nothing is different?
"New Timers," a three-episode web series from Comedy Central starring Matt Porter and Charlie Hankin of Good Cop, Great Cop, follows two best friends as they try -- but not too hard -- to survive in a smoldering, semi-populated version of their former city.
In each episode, Matt and Charlie prove that survival is less about finding the essentials and more about maintaining the petty concerns, love interests and karaoke skills of their old lives. Plus, there are plenty of bricks of uncooked Ramen noodles to go around.
Watch all three episodes of the series below:
BEFORE YOU GO
PHOTO GALLERY
How NYC Prepares You For The Apocalypse