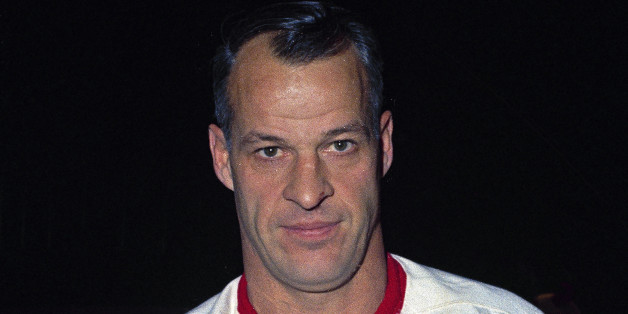 Oct 28 (Reuters) - Gordie Howe, a Hall of Famer known to many as "Mr. Hockey," has lost some function on one side of his body and is having trouble speaking after suffering a stroke, the Detroit News reported on Tuesday.
The 86-year-old Howe, who spent the bulk of his career with the Detroit Red Wings, has also lost some function on one side of his body and is resting at his daughter's home in Texas, according to the report.
"The right side of his body is very, very weak. He's unable to stand without help. He's able to speak, but very, very difficult to speak," Howe's son, Dr. Murray Howe, told the Detroit News.
"He knows who he is. He knows the people around him. But it is very difficult for him to get up and walk around. So he is pretty much confined to his bed right now. So we're just trying to keep him comfortable, and that's our goal."
Howe, a 23-time All-Star who led Detroit to four Stanley Cup championships, retired in 1980 as the National Hockey League's leader in career goals and points, both records later broken by fellow Hall of Famer Wayne Gretzky.
The Canadian still owns several NHL records, including the most consecutive 20-goal seasons (22), most regular season games played (1,767) and most regular season goals (801) and points (1,850) by a right winger. (Reporting by Frank Pingue, editing by Nick Mulvenney)