Nearly two years after his death, a Hurricane Sandy hero who helped rescue others during the storm now has a street named in his honor.
Dylan Smith, a lifeguard and passionate surfer, left the shelter of his own home in Belle Harbor during the 2012 storm, and helped ferry six people to safety along with Mike McDonnell, a neighbor who built a homemade bridge out of rope.
Tragically, Smith drowned in an apparent surfing accident in Puerto Rico just two months later.
Now, on the second anniversary of Hurricane Sandy, the community Smith helped save has named a street after him. During a ceremony on Saturday, community leaders renamed the corner of Beach 130th Street and Newport Avenue to "Dylan Smith Way," reported the Rockaway Times.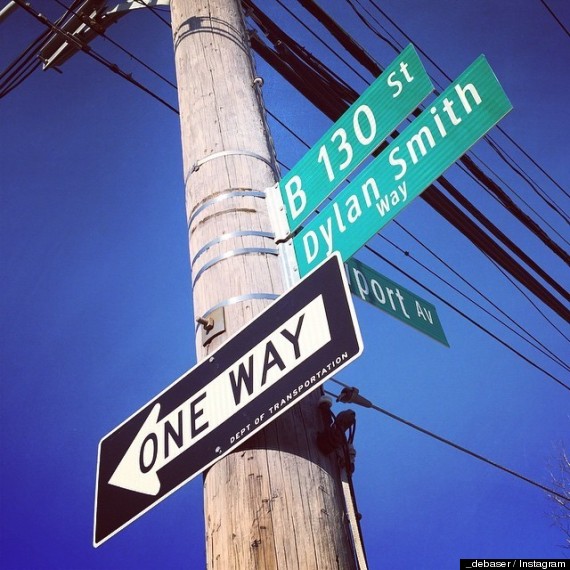 It's "Way" instead of "Street" joked Dylan's mom, Mary, during the ceremony, because Dylan had to have things his way.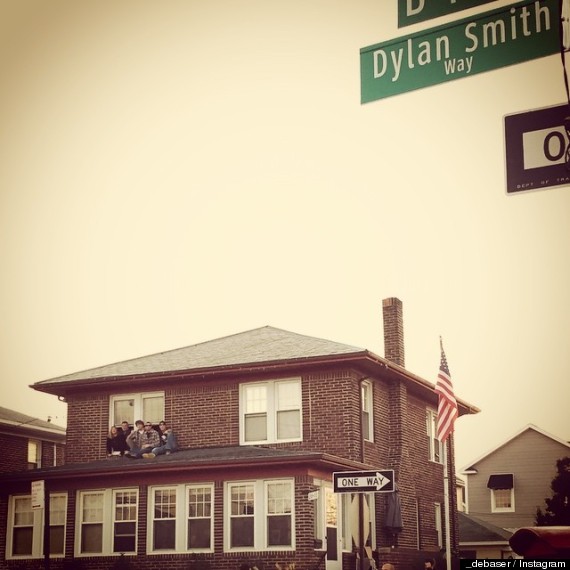 Back in 2012, as Hurricane Sandy cut a destructive path through the New York area, Smith showed incredible bravery in the face of danger.
"I was trying to keep water from the first floor when Dylan said, 'Mom, come here, you have to hear this,'" Mary told the Rockaway Wave, recalling the night. "There were people screaming from across the street. He said 'Mom, I have to go out and help them.'"
So Smith grabbed his surfboard and paddled into the raging storm, disappearing into the inky black night as other houses in the neighborhood burned down.
"Three homes were on fire," McDonnell told CBS New York of the night. "One of the gas lines erupted and a ball of cinders came blowing over the house."
But even though "the water was coming down like a tsunami with doors in it and logs in it," says McDonnell, Smith swam in out of the darkness and offered to help, paddling people one by one on his board to safety across the street.
Citing his "extraordinary braveness and kindness," People magazine named 23-year-old Smith one of their 2012 Heroes of the Year, an award fellow honoree McDonnell says Smith would have preferred to avoid. ("He wanted to stay very clear of any publicity," McDonnell later wrote in an op-ed for the NY Daily News.)
"I don't want to talk about me," Smith told the Daily News in another article. "I don't think I'm a hero. Absolutely not. I just did what I was trained to. I'm a lifeguard. I surf. This is what I do."
BEFORE YOU GO
PHOTO GALLERY
Hurricane Sandy Aftermath