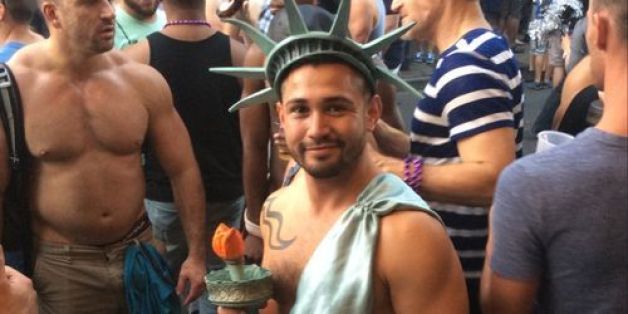 Last weekend, Towleroad hit The Big Easy for Halloween New Orleans!
We were so excited to participate this year as a media sponsor and our crew was headquartered outside OZ bar each day at the corner of Bourbon and St. Ann Streets in the French Quarter where the revelry that New Orleans is famous for continued day and night.
2014-10-26 19.29.14Our Bourbon Street gallery features photos we took in and around the gayest intersection in NOLA, and inside OZ bar. We were happy to meet so many Towleroad readers and look forward to see you again next year.