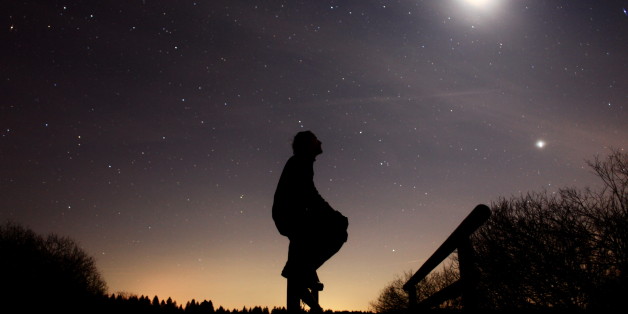 With the partial solar eclipse just behind us (or as some refer to it, "the moon taking a bite out of the sun") why not -- while we're on this metaphor -- sample something different. There's something rewarding about reaching out to an old friend, adding something new to your workout routine or taking up a new challenge at work. We just need to push ourselves beyond our own limits.
As Theodore Roosevelt once said, "Keep your eyes on the stars, and your feet on the ground." In other words, always aspire for more, but never lose track of who you are throughout your journey. Let the following images be a guide to the unknown and allow them to inspire you to reach for higher heights.
PHOTO GALLERY
Partial Solar Eclipse
Posted by Patricia Doma
This GPS Guide is part of a series of posts designed to bring you back to balance when you're feeling off course.
GPS Guides are our way of showing you what has relieved others' stress in the hopes that you will be able to identify solutions that work for you. We all have de-stressing "secret weapons" that we pull out in times of tension or anxiety, whether they be photos that relax us or make us smile, songs that bring us back to our heart, quotes or poems that create a feeling of harmony or meditative exercises that help us find a sense of silence and calm. We encourage you to visit our other GPS Guides here, and share with us your own personal tips for finding peace, balance and tranquility.
BEFORE YOU GO
PHOTO GALLERY
Quotes About Stress From Women