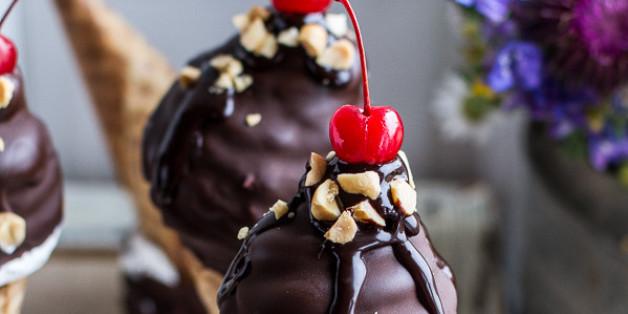 Some people claim they don't like sweets. Offer them a brownie and they'll shrug it off with a casual, "Nah, I don't like dessert." As serious sugar fanatics here at HuffPost Taste, we have trouble accepting this position. In fact, we pretty much refuse to believe it. We prefer to think that everyone has a sweet tooth buried somewhere within them. Maybe you don't let it shine as brightly as we do, but we know it's there.
On a scale of 1 to 10, 1 being a completely suppressed dessert-lover who claims sweets hold zero appeal and 10 being a dogmatically devoted dessert-lover, we're somewhere around a 14. We wake up thinking about sugar, we go to sleep thinking about it, and we find any excuse we can to stuff our faces with cookies, pie, cake, ice cream... you name it.
Where do you fall on the sweet tooth scale? Here are 13 times you knew without a doubt that your sweet tooth was verging on dangerous -- or just right, in our books.
PHOTO GALLERY
13 Times You Knew You Had A Sweet Tooth
Want to read more from HuffPost Taste? Follow us on Twitter, Facebook, Pinterest and Tumblr.
Follow HuffPost's board Cookie Mania on Pinterest.