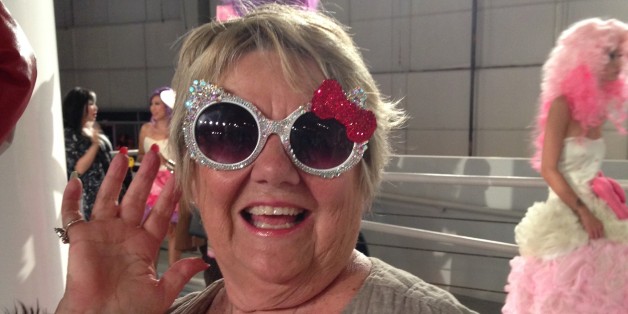 Hello Kitty, the precious little feline with no mouth but a great bottom line, has shown the business world how to take a brand and stretch its appeal across generations. Without question, the 40-year-old character has a cult-like following that includes everyone from preschoolers to grandmothers who find the fictional kitten simply irresistible.
"Wait! Stop right there. What do you mean 'she's not real?'" asks Jann Berman, a 70-year-old super-fan who attended the first-ever Hello Kitty Fan Convention being held in Los Angeles this weekend to commemorate Sanrio's 40th year producing the universally loved cat and the 50,000 or so products she has spawned. All 25,000 tickets to the four-day event that opened Thursday at The Geffen Contemporary at MOCA have been completely sold out. Fans are scouring eBay hoping to score admission.
Berman, a principal of Berman-Singer Public Relations, has been a Hello Kitty devotee since almost the beginning. As parent company Sanrio likes to say, Hello Kitty appeals to "everyone from four to forever" and post-60 women are a large part of that customer base. Berman is a perfect example. She walks around decked out in Hello Kitty jewelry -- Swarovski crystal necklace, bracelets, earrings -- shoes, purses and headbands. She owns Hello Kitty artwork, eyeglasses and footed pajamas. She sleeps with a Hello Kitty cuddle pillow, eats toast seared with Hello Kitty's image from her Hello Kitty toaster, and her waffles are in the shape of Hello Kitty's head, made on her Hello Kitty waffle maker.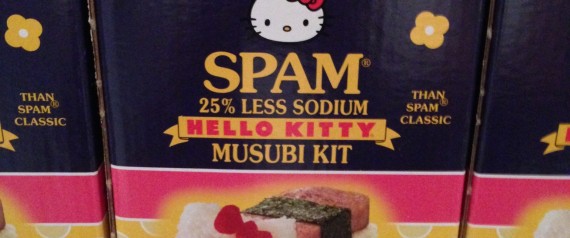 Both her Brentwood and Maui homes are museums to the Japanese bobtail cat with the trademark red bow; the homes overflow with Hello Kitty pillows, sheets, towels, kitchenware, and artwork. She has a Hello Kitty television that streams the cute kitten's image across the screen whenever you change channels or adjust the volume. Berman's BMWs are tricked out with Hello Kitty seat covers, steering wheel covers, floor mats, decals and dangling Hello Kitty dice. Her license plate holders proclaim her love of the cat. Her phone and tablet cases are Hello Kitty. She sports Hello Kitty pins, key chains, silk camisoles and jackets. Some of her Hello Kitty jewelry is so expensive it needs to be kept in her safe. Her toilet seat cover and bath mats are all Hello Kitty. And at the VIP convention preview we attended with her, much time was spent admiring the Hello Kitty toilet paper in the restroom. Yes, they have toilet paper too.
We asked Berman to explain her obsession with Hello Kitty.
"She just makes me feel happy. She is so sweet and simple and pure. How can you not be happy when you see her?," she replied, reaching for her Hello Kitty hand sanitizer. Whenever Berman's husband is in Tokyo on business, he stops at the Hello Kitty store and texts her photos of the latest merchandise. "For $200, he can be my hero," she says. And everything is relative, she says, noting that she has very wealthy friends who sport-shop for $15,000 watches. "This isn't Tiffany's, you know," Berman says. "It's my way of treating myself." Berman notes that she has always given generously to charities and makes no excuses for her Hello Kitty passion. "This is my thing."
Uber-fans like Berman are a big part of the Hello Kitty audience. Last year, Sanrio saw $8 billion in retail sales of Hello Kitty products globally, $2 billion of that was from North America.
As for the convention, there's plenty to see and yes, buy. There's a life-size house decorated in Hello Kitty products inside and out. World-renowned tattoo artist Mario Desa, along with Dan Smith, Alex Strangler, and others, will ink Hello Kitty images for free on those 18 or older. The latest works from artists Dabs Myla, Pose and Globe Poster, who have all interpreted Hello Kitty's world in their own style, are on display. There are scrapbooking and nail art classes, all Hello Kittified, of course. And Sanrio Vintage Shoppe offers authentic vintage Hello Kitty merchandise from the 70s through the 90s for sale. Also on display (but not for sale) is the original Hello Kitty coin purse from 1974, which is normally housed in the Sanrio vault in Tokyo. There is a super-fantastical Hello Kitty fashion display curated by Stephiee Nguyen of JapanLA Clothing with one-of-a-kind creations by 13 designers from all around the globe -- Hello Kitty-themed. And the cat of the hour will be in attendance every day to pose for photos. Should they need to, convention goers can charge their phones at a Hello Kitty charging station.
Hello Kitty Con 2014 runs concurrently with Hello! Exploring the Supercute World of Hello Kitty, the first-ever Hello Kitty museum exhibition in North America, taking place across the street at the Japanese American National Museum through April.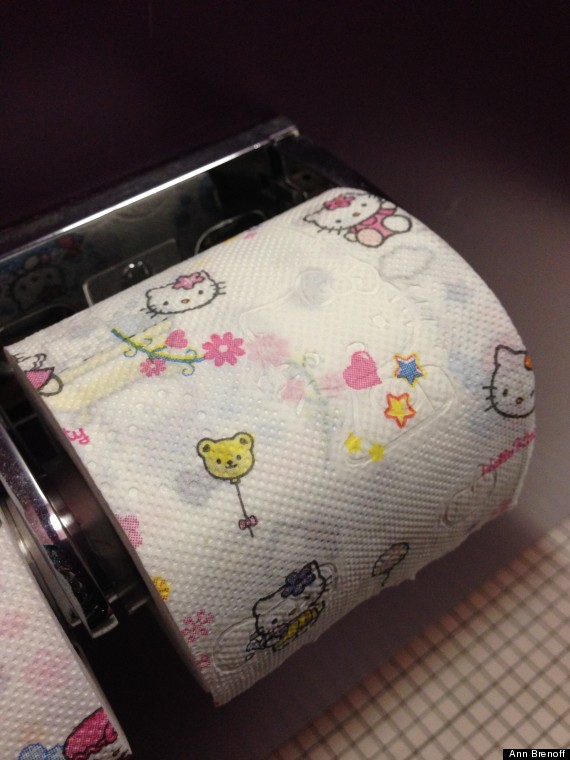 BEFORE YOU GO
PHOTO GALLERY
7 Things Post 50s Say They're Addicted To